Howard Vollum was the first individual to purchase Tektronix stock on June 10, 1964 as described in this Tekweek article.
Howard Vollum was known for his love of good music and had a studio built at his home for his pipe organ.  Howard's organ was built around the former San Francisco Granada (Paramount) 4/33 style 285 Wurlitzer.  After Howard's death the organ was sold to the Regent Theater in Melbourne, Australia.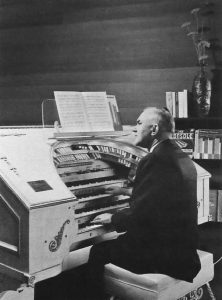 The document "A Gift Of Music" is a 16 page article that describes the construction of Howard's studio and the acquisition and assembly of his pipe organ.  Click on the image to view the PDF.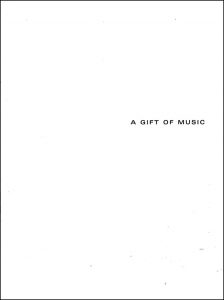 Additional photos of the organ can be seen at the Puget Sound Theater Organ Society website.
The museum has a recording from Howard's pipe organ.  This selection is one from the recording.  Jonas Nordwall of Rodgers Organ is the organist and Howard Vollum and Dennis Hedberg of Rodgers Organ made the recording.
These two articles appeared in the September 25, 1989 Columbia-Willamette Business Journal on Howard Vollum.
Click on the images to open them full size.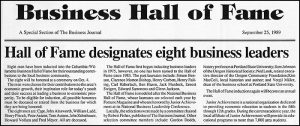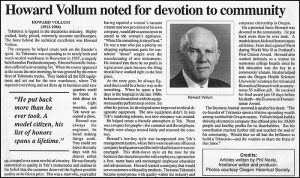 This August 1987 program describes the construction and dedication of the Howard Vollum park and memorial garden.  Click on the image to view the PDF.