vintageTEK Museum Releases New Demonstration Board
Our popular oscilloscope demonstration board which displays the wizard and the Tek bug have sold out.  We have upgraded and released an improved model.  With the addition of some potentiometers the new demonstration board will also allow you to play table tennis on your oscilloscope.  This slow shutter speed photo shows the display (with a blurred ball).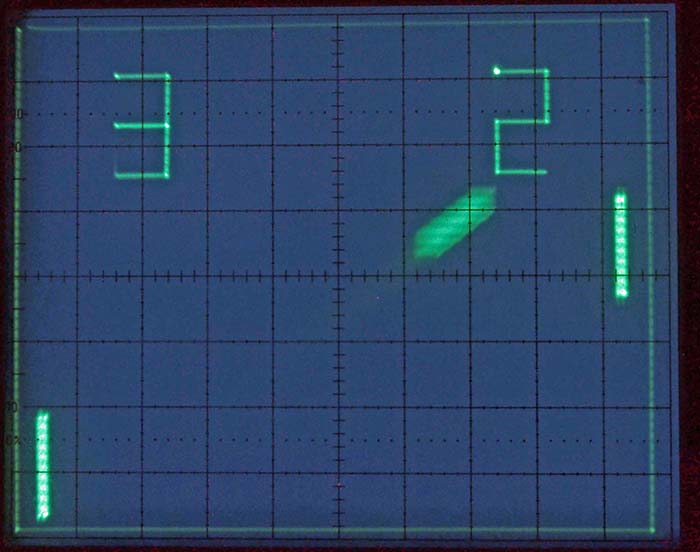 Demonstration boards may be purchased at our eBay store.  Upgrade kits for previously purchased demonstration boards may also be purchased.
This video shows the demonstration board in operation.