Melvin "Jack" Murdock was born in Portland on August 15, 1917.  Jack, who went by his middle name, graduated from Franklin High School in 1935. His father offered Jack the choice of going to college or money to start a business. Without hesitation Jack took the money and opened M. J. Murdock Company, known as Murdock Radio and Appliance Company, in Southeast Portland.  This type 35 receiving tube, first introduced in 1931, has a label from the M. J. Murdock Company.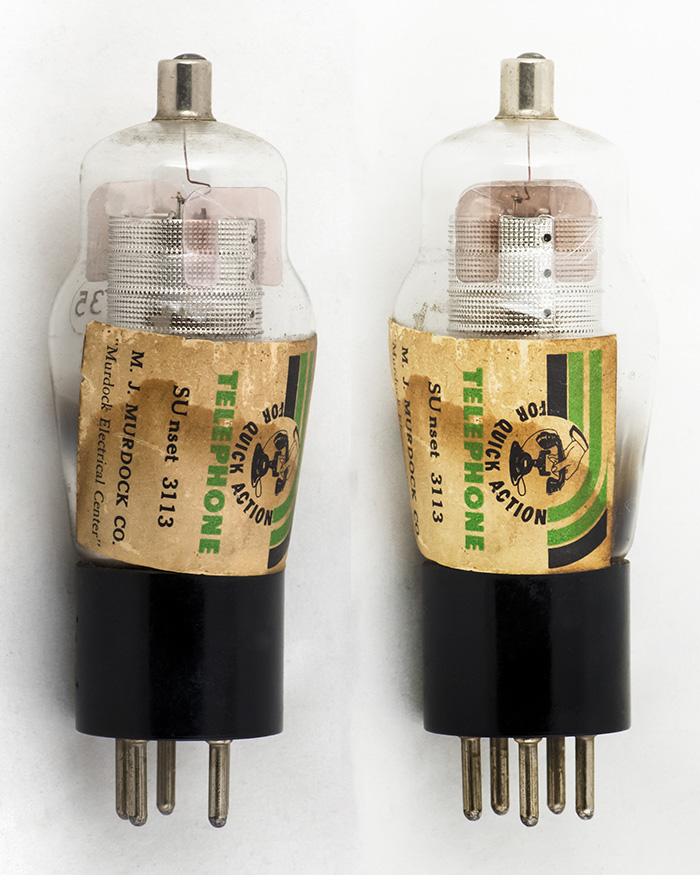 Jack met Charles "Howard" Vollum, who also went by his middle name, in 1936.  Howard had taken a number of radio repair jobs after graduation from Reed College and eventually worked at Jack's store.
The war intervened and Jack enlisted in the Coast Guard.  After the war Jack Murdock and Howard Vollum, along with Miles Tippery and Glenn McDowell, formed Tekrad in 1946 and soon changed the name to Tektronix.  This photo shows Jack with the first Tektronix product, the Type 101 Video Generator.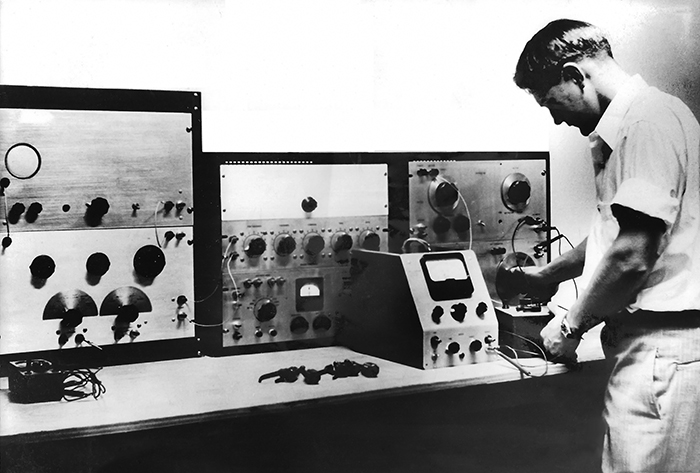 Jack was the Vice President and General Manager of Tektronix and in 1960 he became Chairman of the Board until his death in 1971.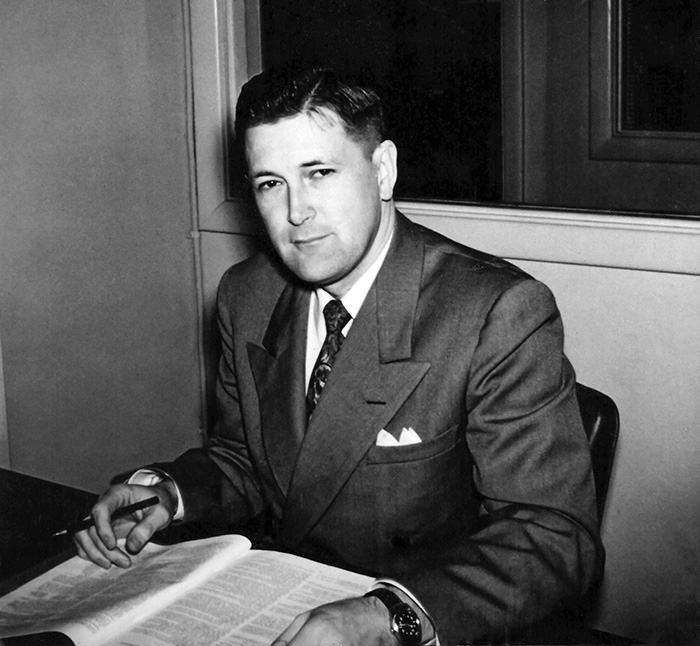 We have two articles from TekTalk that highlight Jack's life and contributions.  Click on the images to open the PDF documents.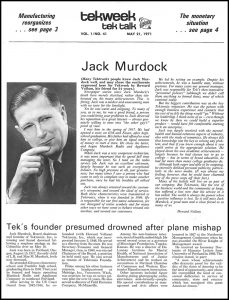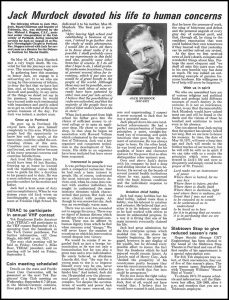 There are not a lot of personal photos of Jack.  Here are two, dates unknown.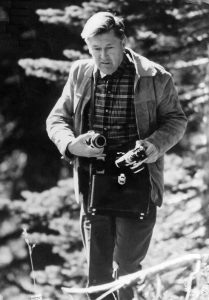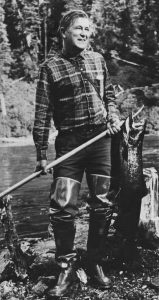 We also have a recording of Jack Murdock's presentation to the Portland Chamber of Commerce in November of 1966 where he focuses on the effects of automation on society.  It can be listened to on our Audio Gallery.