Melvin "Jack" Murdock was born in Portland on August 15, 1917.  Jack, who went by his middle name, graduated from Franklin High School in 1935. His father offered Jack the choice of going to college or money to start a business. Without hesitation Jack took the money and opened M. J. Murdock Company, known as Murdock Radio and Appliance Company, on 67th and Foster Road. His friendly personality and honest business policies made the M. J. Murdock Co. a success from the start..  This type 35 receiving tube, first introduced in 1931, has a label from the M. J. Murdock Company.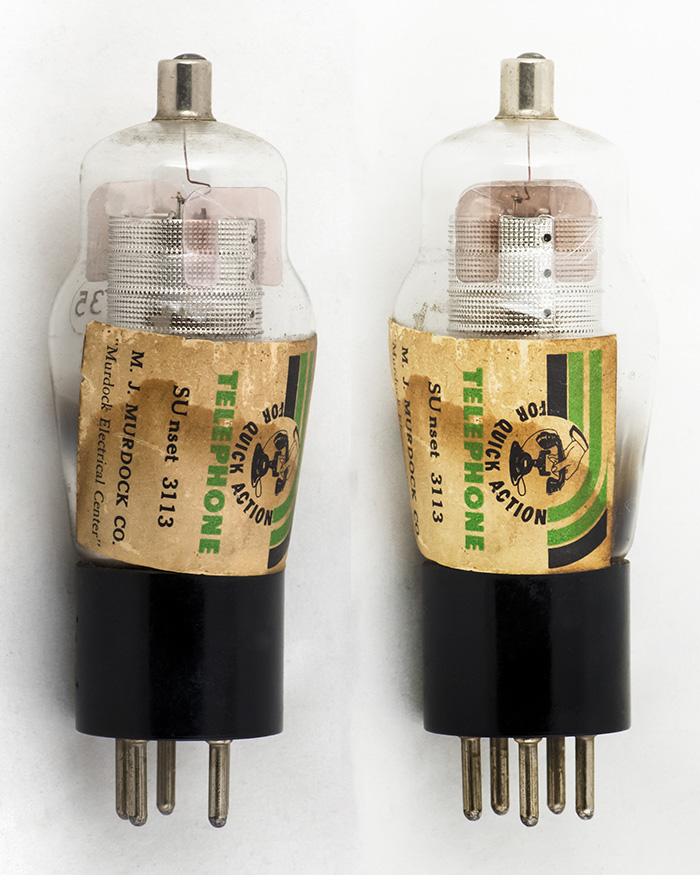 Jack needed someone to take care of the radio service department so that he could put full effort on sales. A mutual friend recommended Howard Vollum for the job, starting a friendship and business association.  Howard had taken a number of radio repair jobs after graduation from Reed College before he worked for Jack.
In 1939 the 67th Avenue location became too small for Jack's operation. As a result he bought a building at 59th and Foster. After remodeling and painting, this became one of the most complete and attractive appliance stores in the city. This business listing is from the 1941 Portland City Directory.

Just as things got going in good style World War II broke out. Appliance manufacture stopped and Jack closed up the appliance business to join the Coast Guard. His knowledge of radio was immediately put to use.
His first assignment was at the Seattle maintenance base. After a year of this duty, Jack came back to Portland, in charge of a group of radio technicians. His last assignment was as radar and racon (radar beacon identified and located by its response to a radar signal) installation man, operating out of Seattle. This Coast Guard service also proved to be important to the formation of Tektronix. It was there Jack met and became friends with Miles Tippery, Milt Bave, Bob Davis, Ken Walling, Howard Gault, Paul Belles, Sandy Sanford, and Chuck Gasser.
After the war Jack Murdock and Howard Vollum, along with Miles Tippery and Glenn McDowell, formed Tekrad in 1946 and soon changed the name to Tektronix.  This photo shows Jack with the first Tektronix product, the Type 101 Video Generator.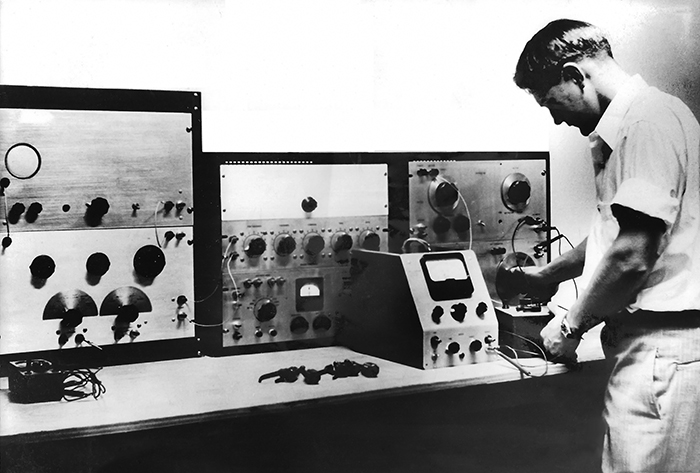 This April 1952 TekTalk provides some insight into his background and personal interests.  Click on the image to view the PDF.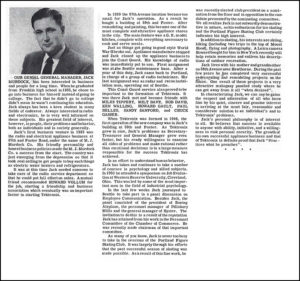 This January 5, 1955 TekTalk article features Jack's new plane.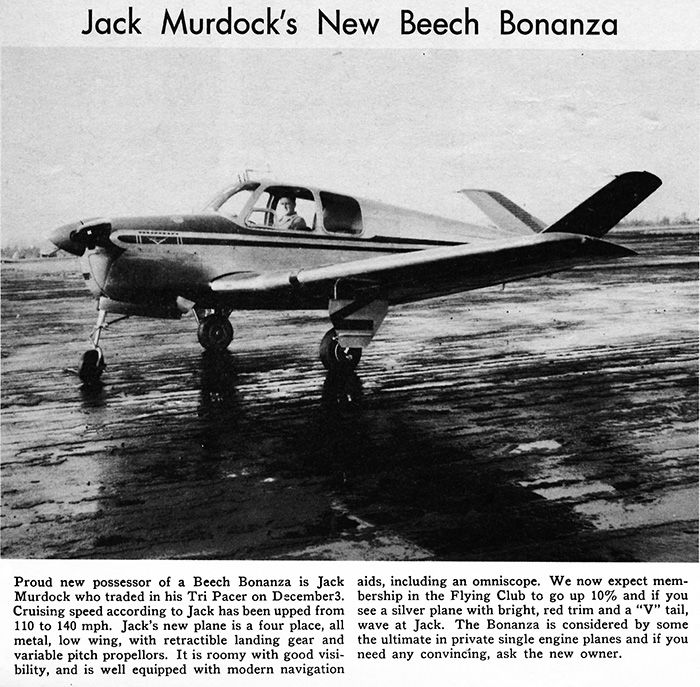 Jack was the Vice President and General Manager of Tektronix and in 1960 he became Chairman of the Board until his death in 1971.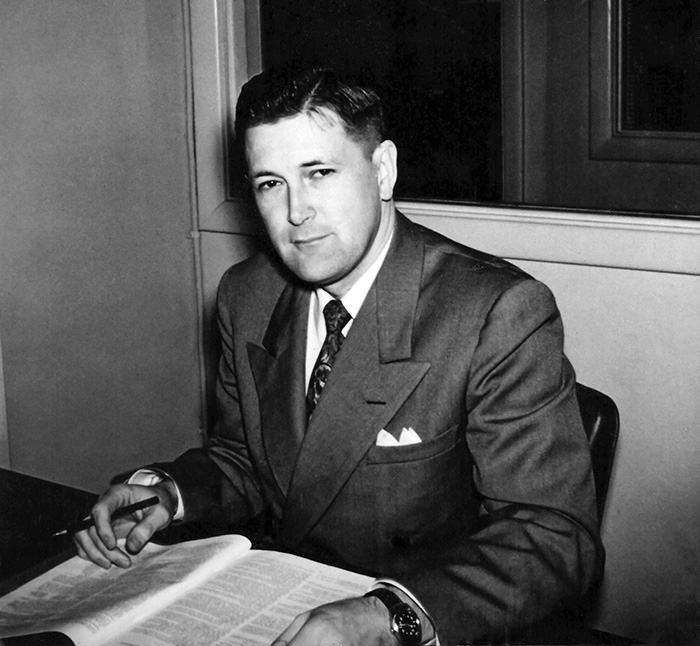 This excerpt on Jack Murdock is from the Winning With People: The First 40 Years of Tektronix.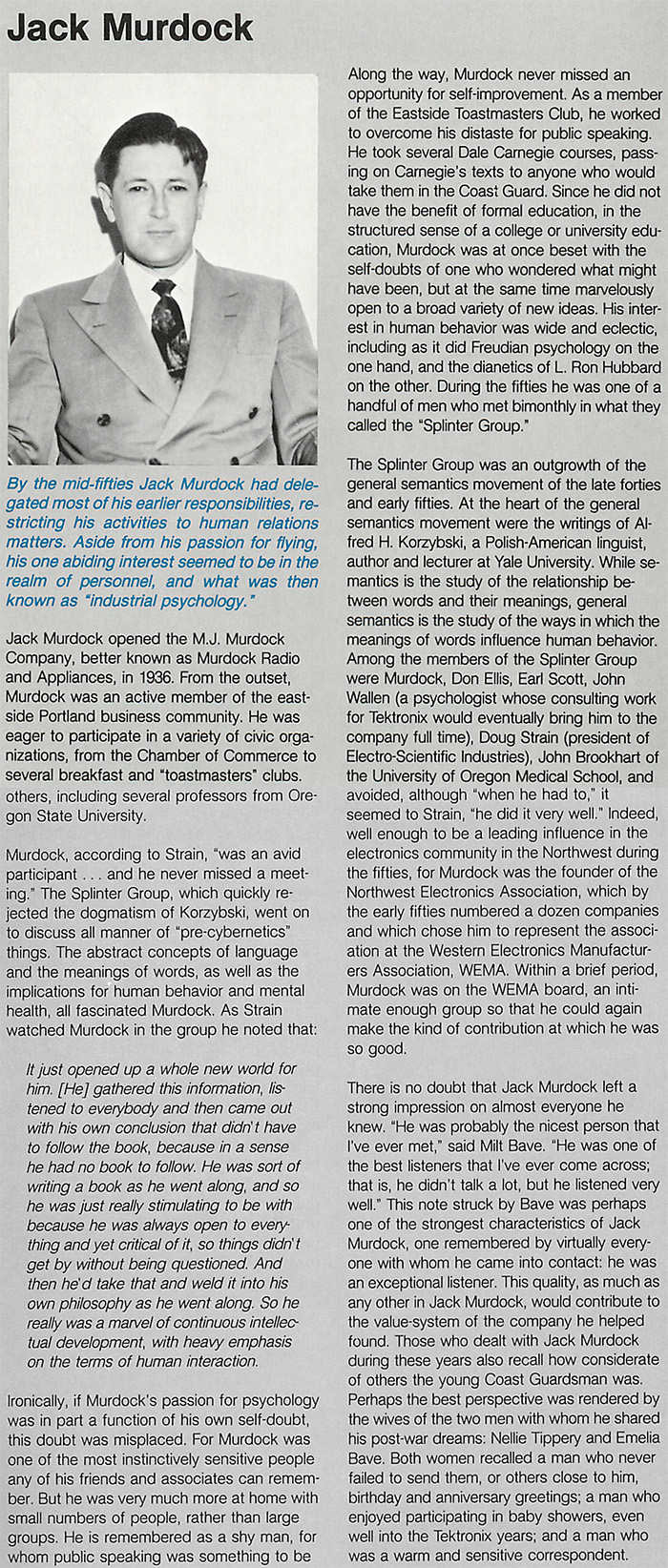 This May 18, 1971 Oregonian article describes the news of Jack's death.  Click on the image to view the PDF.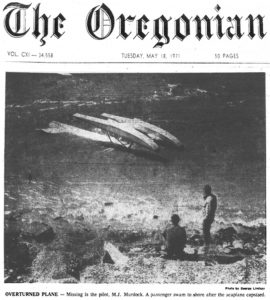 This August 12, 1971 Oregonian article describes Jack's estate.  Click on the image to view the PDF.

This August 22, 1971 Oregonian article describes Jack's memorial.  Click on the image to view the PDF.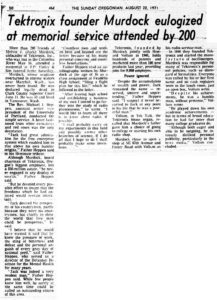 We have two articles from TekTalk that highlight Jack's life and contributions.  Click on the images to open the PDF documents.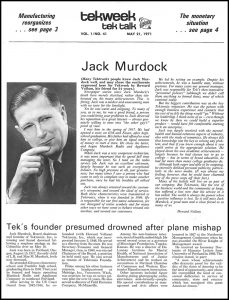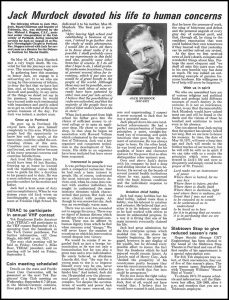 There are not a lot of personal photos of Jack.  Here are two, dates unknown.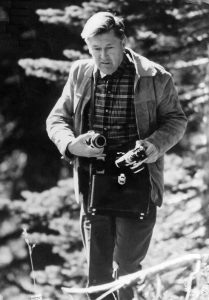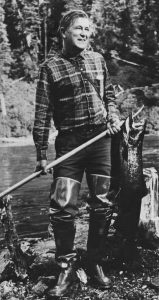 We also have a recording of Jack Murdock's presentation to the Portland Chamber of Commerce in November of 1966 where he focuses on the effects of automation on society.  It can be listened to on our Audio Gallery.