This is a collection of different articles that do not fit well in other categories.
This October 1957 TekTalk article features the unit wiring employees working in the window as a live display in the Olds and King department store in Portland as part of a fundraising effort to relocate OMSI (Oregon Museum of Science and Industry) to Washington Park.  Olds and King was a department store founded in 1851 and assumed the name Olds and King in 1878. It is currently know as the Galleria in Portland, OR, on Morrison between 9th and 10th Ave.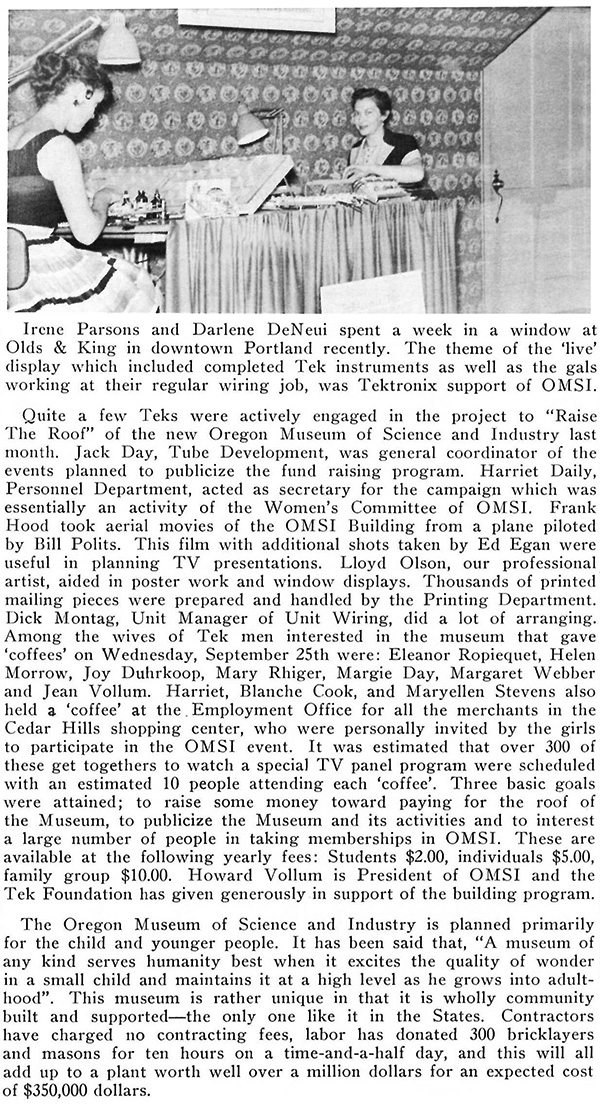 This November 1957 TekTalk features 'fins' for your oscilloscope.