Tektronix took photos of new employees as they were hired.  The earliest photo album we have at the museum is 1950 and the album is organized by department.  Click on the image to view the PDF of the index pages.
The last photo directory printed was May 1970 and contains 12,854 employees.  This photo album has been digitized by vintageTEK and is available for sale on DVD on our ebay store.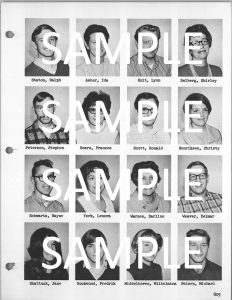 The DVD contains a searchable excel spread sheet of all employee names and the album page of their photo.  Click on the image below to view a PDF of the original photo album index pages.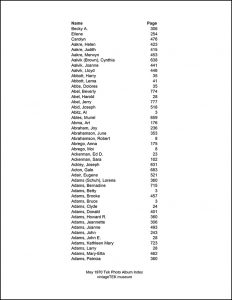 The museum has the May 1970 Photo Album on display where you can search, crop, and print photos for a small fee.
This sample photo is of vintageTEK co-founder Ed Sinclair from page 709.