This December 12, 1955 TekTalk features new hires in different organizations over the past five months.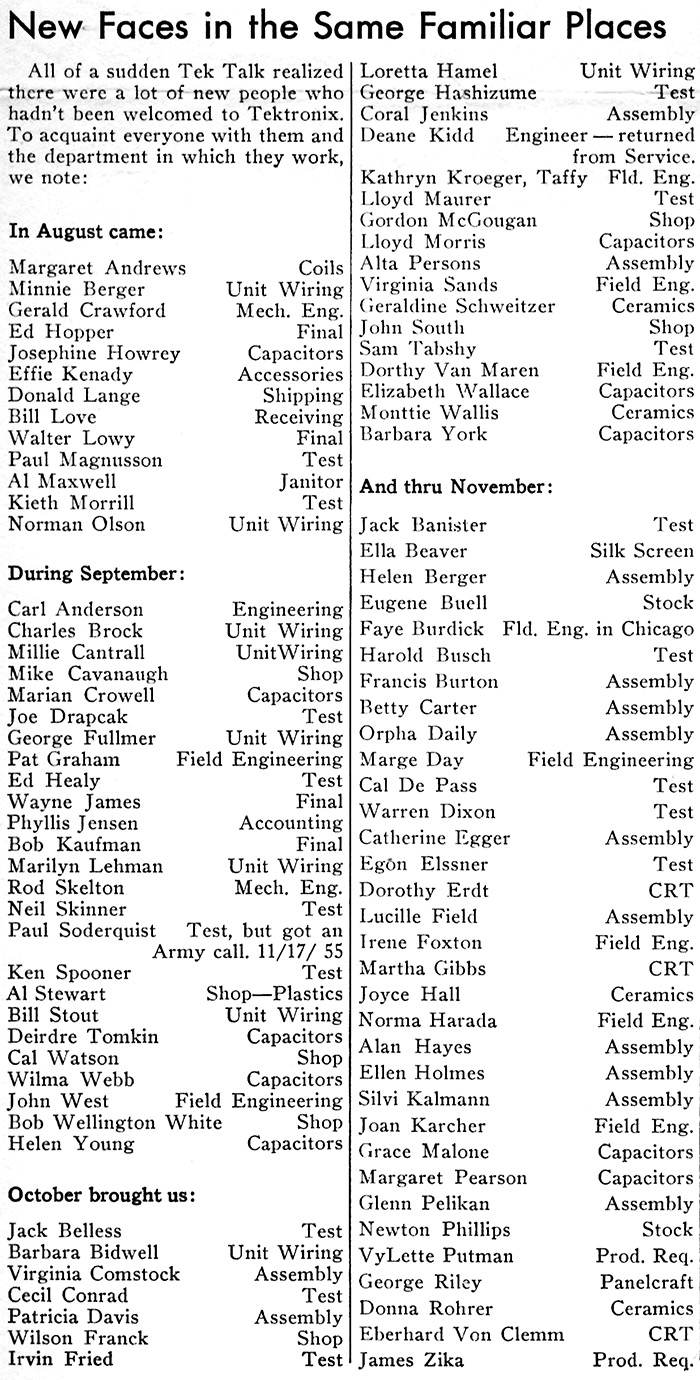 This September 9, 1989 TekWeek organizational chart shows the Test & Measurement group's divisional structure under Dick Knight.  Click on the image to view the PDF.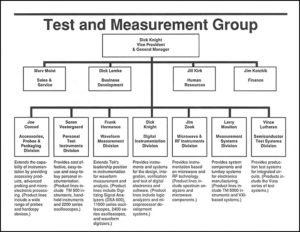 These are different miscellaneous Tektronix organizations and departments.  Click on the links below to view the page.
Artificial Intelligence Machines (AIM)
Special Electrical Components (SPECS)