Tektronix products were featured in laboratory photos of  various company advertisements. This ad for Harmon Kardon appeared in the January 1961 issue of Radio Electronics and features a 535 oscilloscope.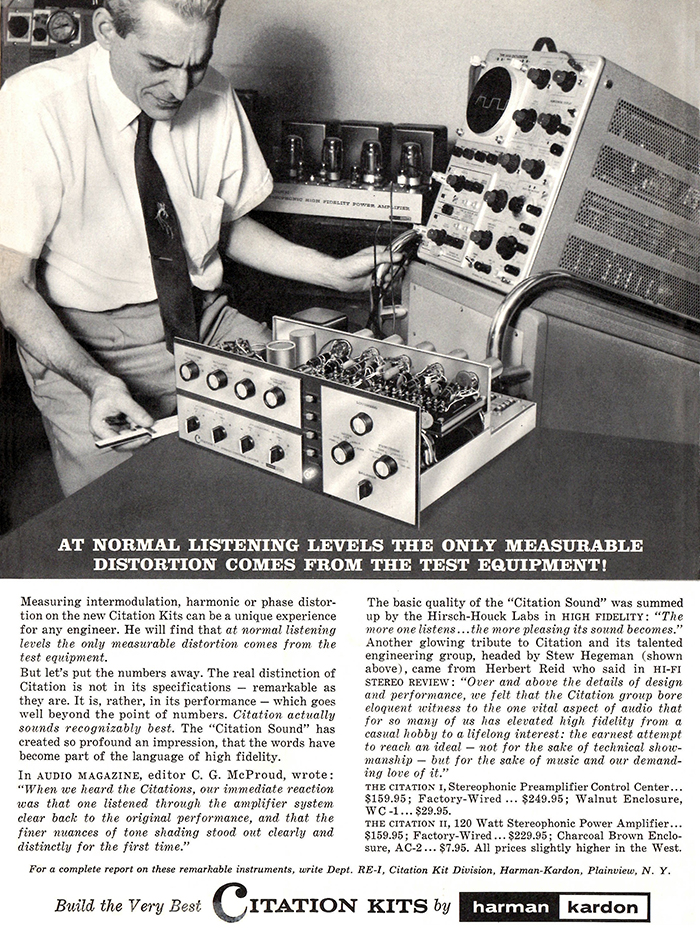 This half of a two page ad for the Cleveland Institute features a 545A oscilloscope and CA plug-in, only backwards. They ran for quite a while in the late 1960s. This particular ad is from the June 1969 issue of Popular Electronics.
This ad for Klipsch appeared in the June 1978 issue of High-Fidelity and features a 564 storage oscilloscope.