As we continue to work our way through our archive of photos, we run across some that are a bit out of the ordinary.  They may be humorous or unique but they stand out from the other photos. We will post new photos here monthly with the previous photos in the slideshow.
This instrument appears to have come in to Tektronix for repair. It is a Type 524AD oscilloscope. There has to be a good story behind this photo but we have no idea what it is.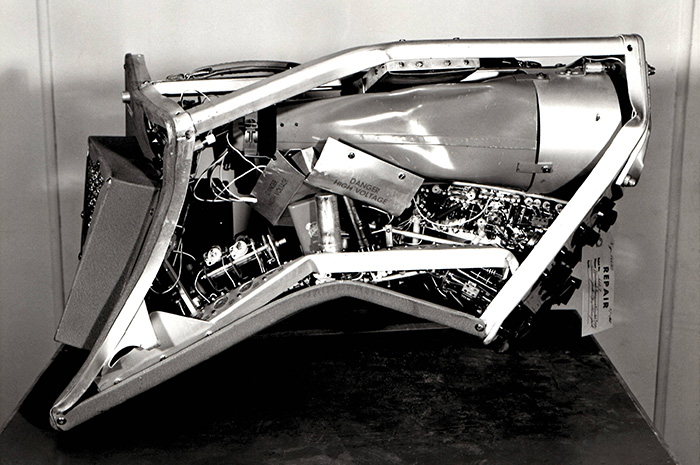 The repair tag indicates it originated from New York.

---
Previous Photos of the Month