Melvin "Jack" Murdock was born in Portland on August 15, 1917.  Jack went by his middle name as did his friend and business partner Charles "Howard" Vollum whom he met in 1936.  Together, with Miles Tippery and Glenn McDowell, they formed Tekrad in 1946 and soon changed the name to Tektronix.  This photo shows Jack with the first Tektronix product, the Type 101 Video Generator.
Jack was the Vice President and General Manager of Tektronix and in 1960 he became Chairman of the Board until his death in 1971.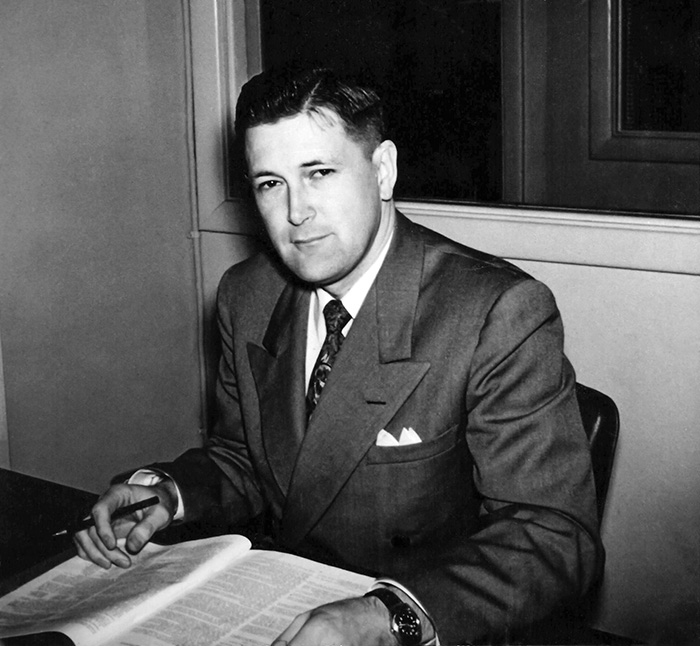 We have two articles from Tek Talk that highlight Jack's life and contributions.  Click on the images to open the PDF documents.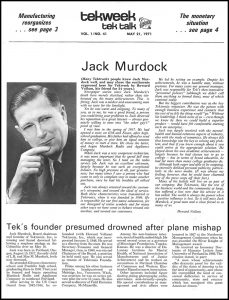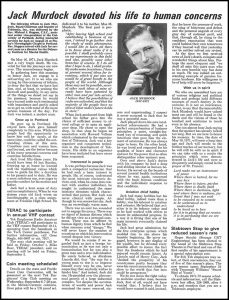 We also have a recording of Jack Murdock's presentation to the Portland Chamber of Commerce in November of 1966 where he focuses on the effects of automation on society.  It can be listened to on our Audio Gallery.