The Type 513 oscilloscope was introduced in 1950 and was in production 5 years.  A 513D model which included a single-ended 40 L-C stage delay line was also available. The 513 utilized a distributed amplifier to achieve a flat bandwidth from DC to 20 MHz.
This advanced information for the 513 appeared in the March 1950 Northwest Electronics World magazine (really a 12 page flyer).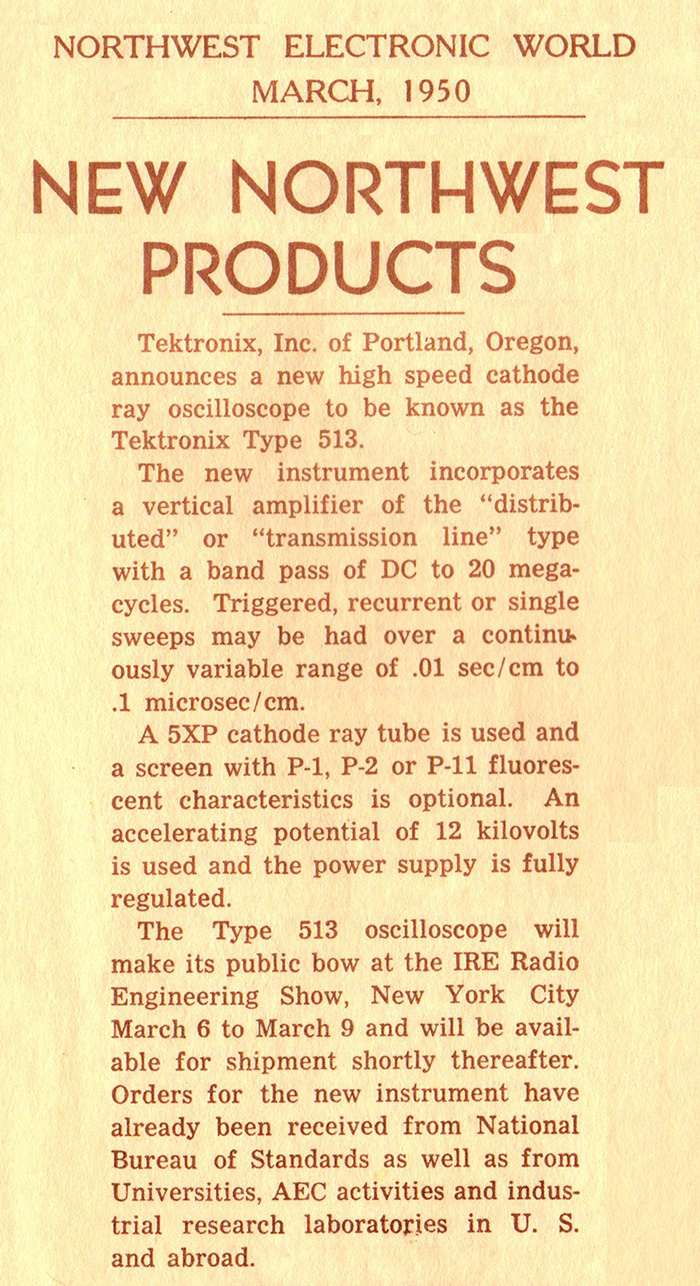 These two photos are from a Tektronix Photo Album, date unknown.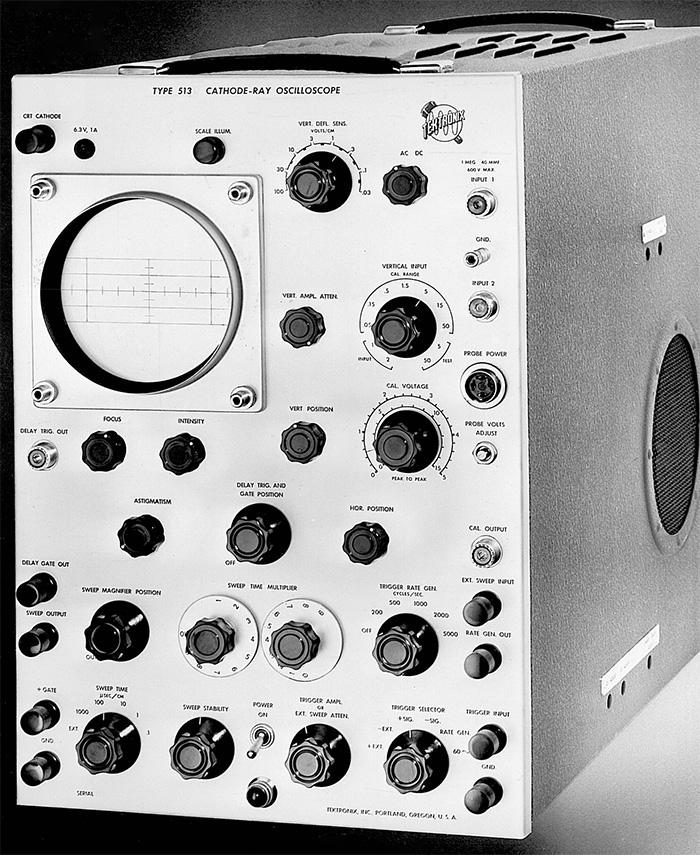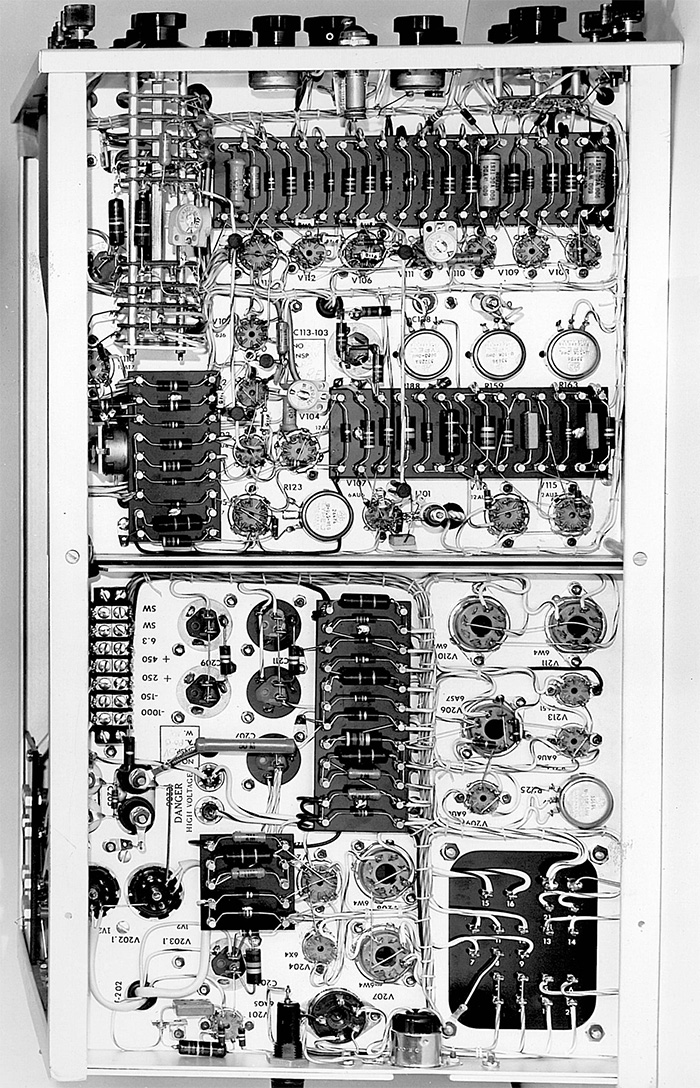 We have a Type 513D oscilloscope on display at the museum.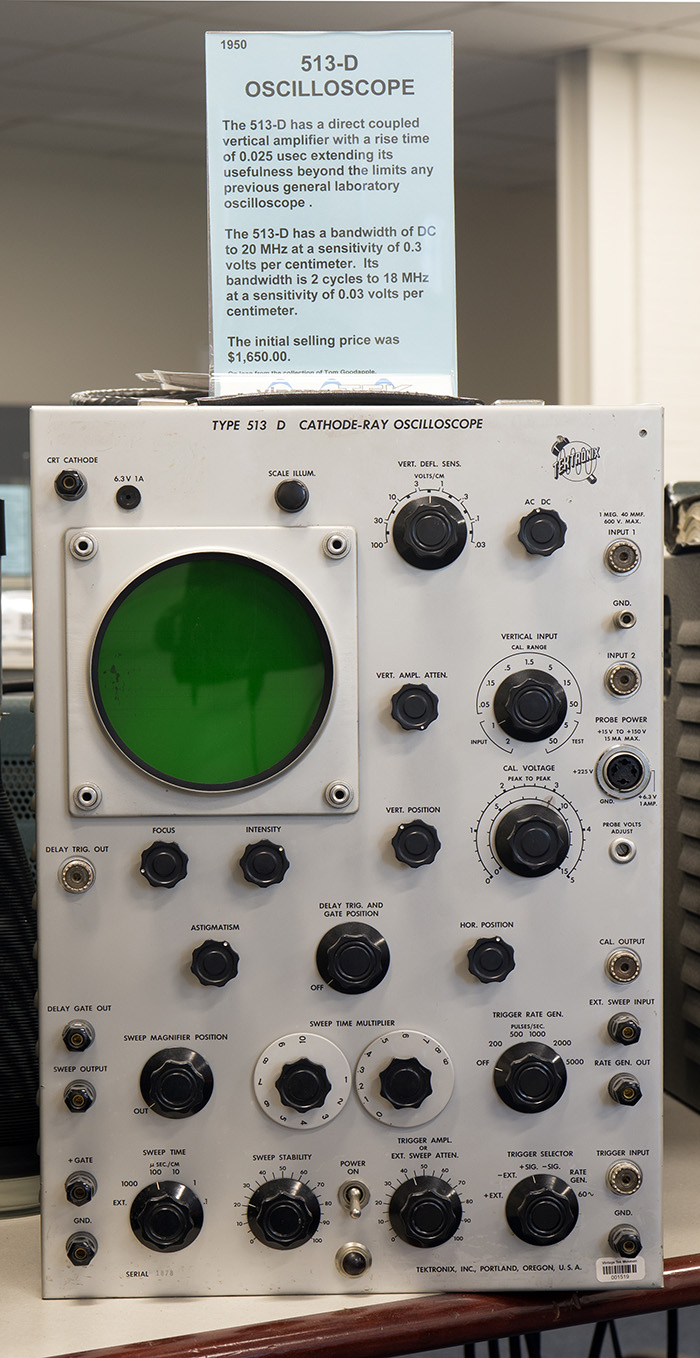 The 513 had a unique approach to the high voltage power supply. The transformer, tubes and associated components are mounted in a large metal can with the high voltage terminals on the top. The circuitry can be seen inside the dotted lines of this 513 high voltage power supply schematic.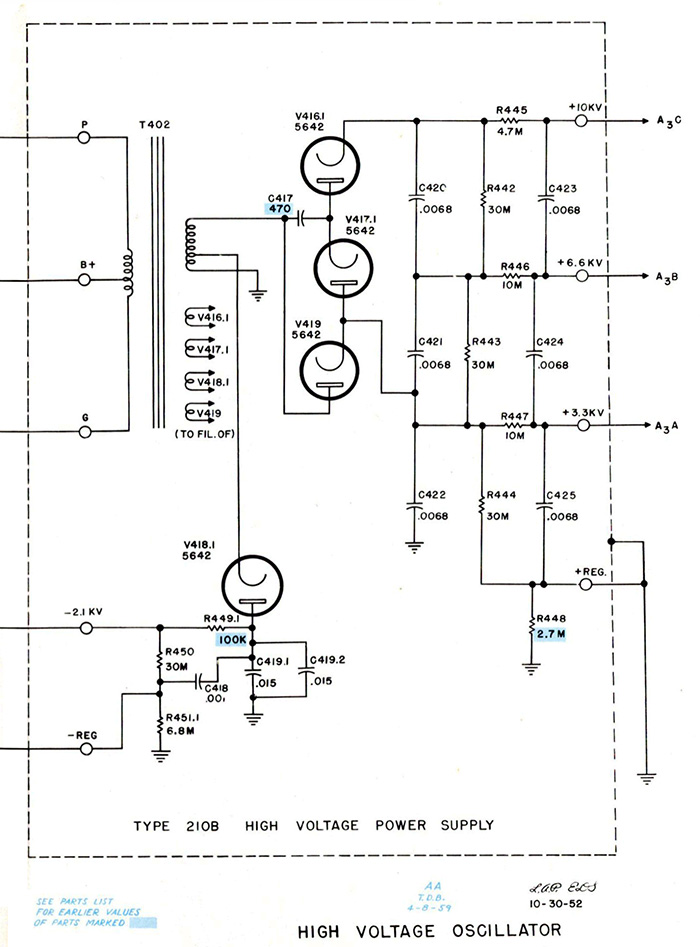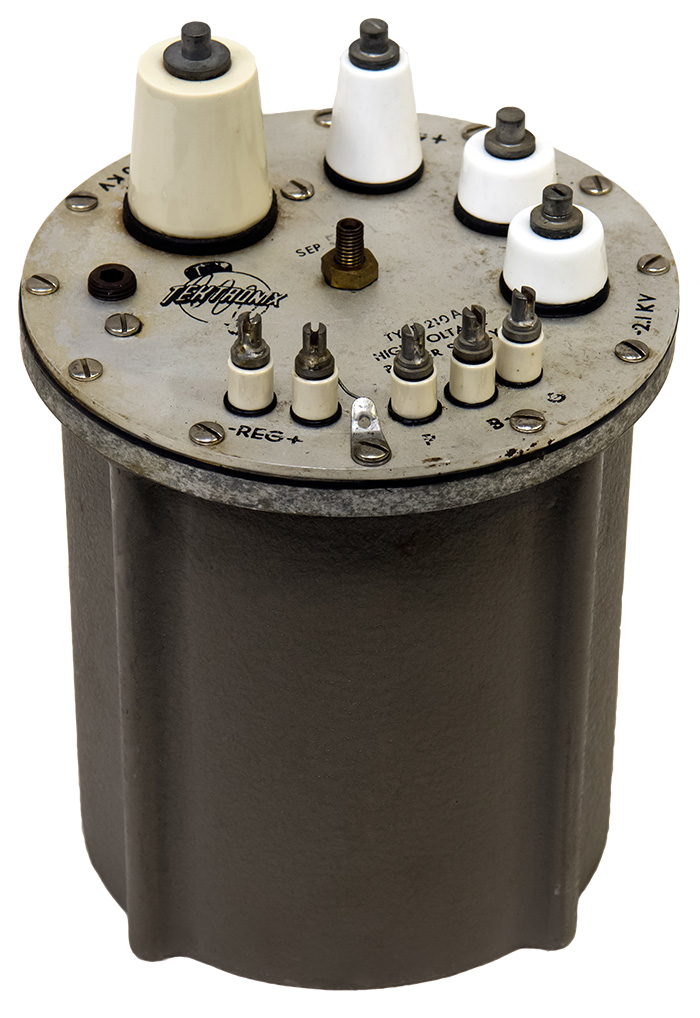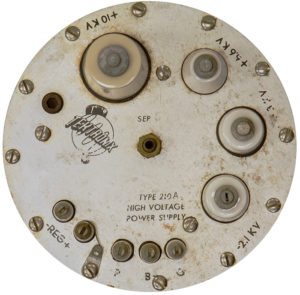 This March 30, 1955 memo discusses the obsolescence of the Type 513 oscilloscope.  Click on the image to view the PDF.