Bill walker joined Tektronix in 1958 as an engineer and rose through the management chain. This 1981 TekWeek organizational chart shows the company's operations structure under Bill Walker.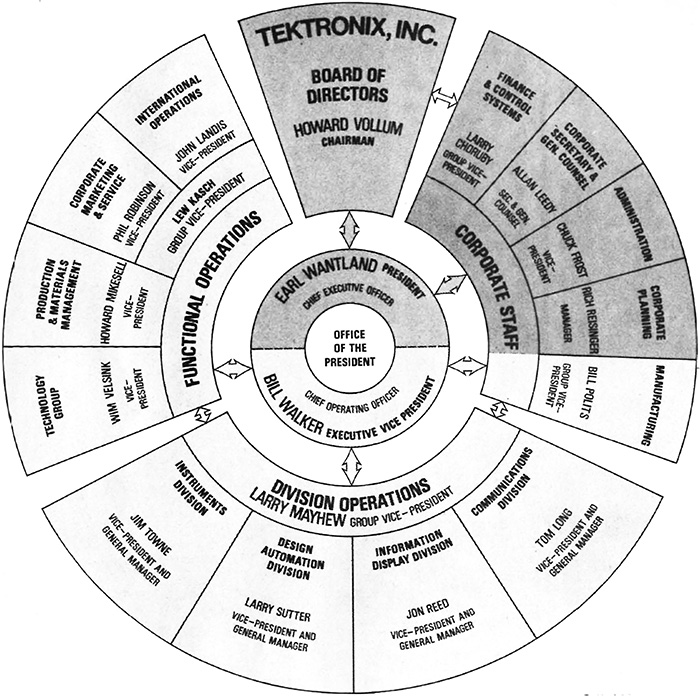 This August 21, 1981 TekWeek article features Executive VP Bill Walker speaking at an Area Rep meeting.

This November 2, 1981 Oregonian article features insight into Bill Walker and his perspective on management. Click on the image to view the PDF.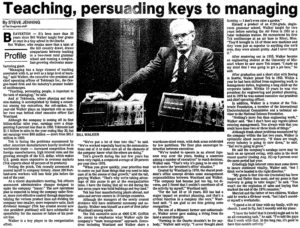 This December 4, 1981 TekWeek article features Bill Walker.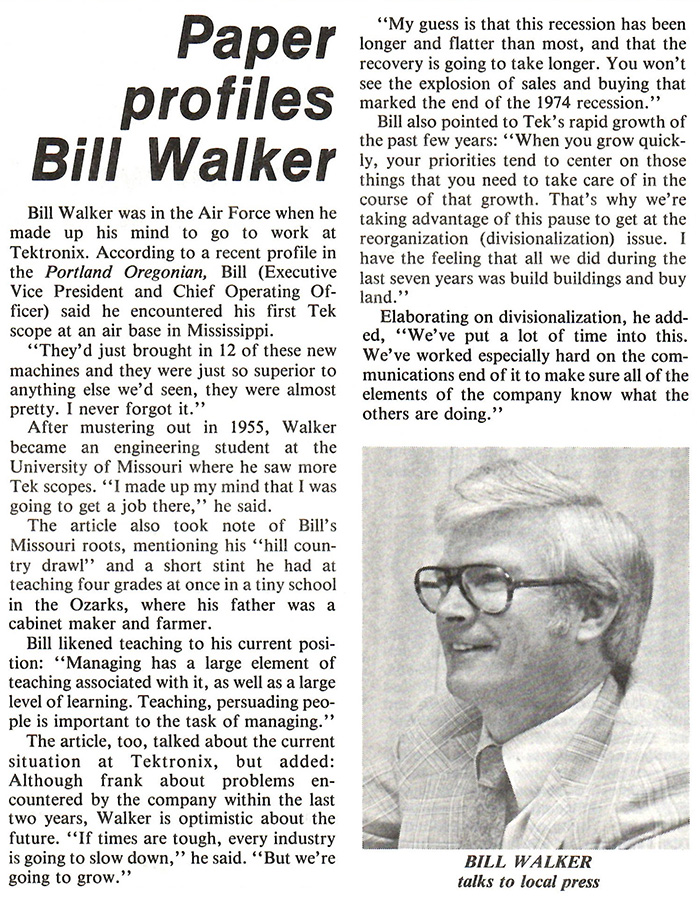 Bill Walker served as interim President and Chief Operating Officer following the resignation of  Tektronix President Dave Friedley on April 20, 1990.