Tektronix began in a couple of basements and the M. J. Murdock Company on 67th and Foster Road. Howard did his design work on his bench in his parent's basement. Miles Tippery began buying parts and storing them in his parent's basement and later in the Vollum basement. Eventually Howard moved his bench to the M. J. Murdock Company. There they hired Milt Bave to do the mechanical design.  It became apparent that the Foster Road location was too crowded and the parts were still located in two basements.
Hawthorne Electronics, located at 712 SE Hawthorne Ave in Portland became the new home of Tektronix from May 5, 1947 until the summer of 1951 when Tektronix moved to the Sunset location.  The building was built to the specifications of Howard Vollum and Jack Murdock.
The building cost $5,000 to construct.  When completed it was rather plain looking which displeased Jack Murdock.  He engaged Mel Lofton to construct a new front for the building which gave it a forward rake making it appear to  to slope out towards the street.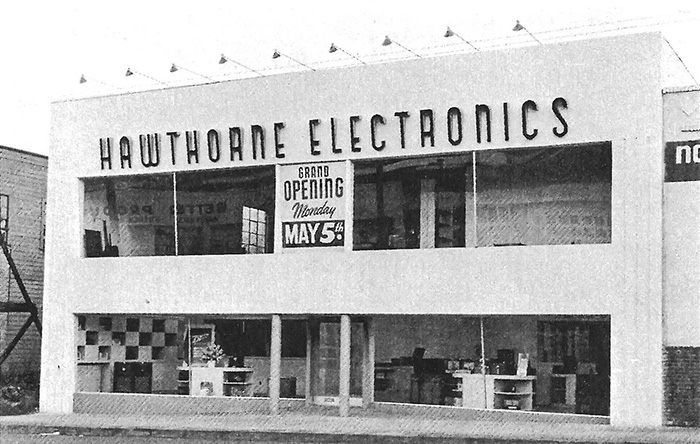 The four founders agreed to include in their plans for Tektronix a retail store  which they felt would get them through the first few difficult years until production began. This was a temporary move, but an idea which seemed logical, since none of the four had much money to put into the company. Thus the concept was born which later took the form of Hawthorne Electronics, which saw the company through the early days of development on the first scope.  Tektronix occupied the second floor while Hawthorne Electronics occupied the ground level.
Founder Glenn McDowell manged Hawthorne Electronics.  On September 10, 1948, he sold all 53 of his shares in Tektronix back to the company, in exchange for which he received sole ownership of Hawthorne Electronics.
This photo shows a large shipment of 511AD oscilloscopes from the Hawthorne building.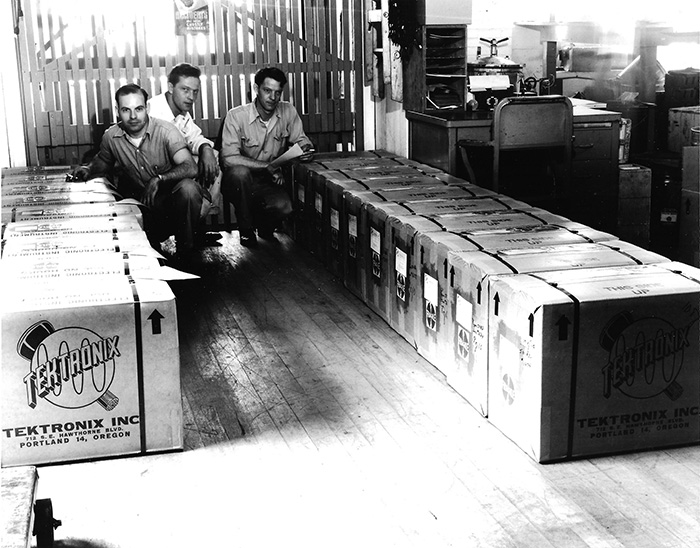 The February and March 1956 issues of TekTalk had these photos of the production area at Hawthorne.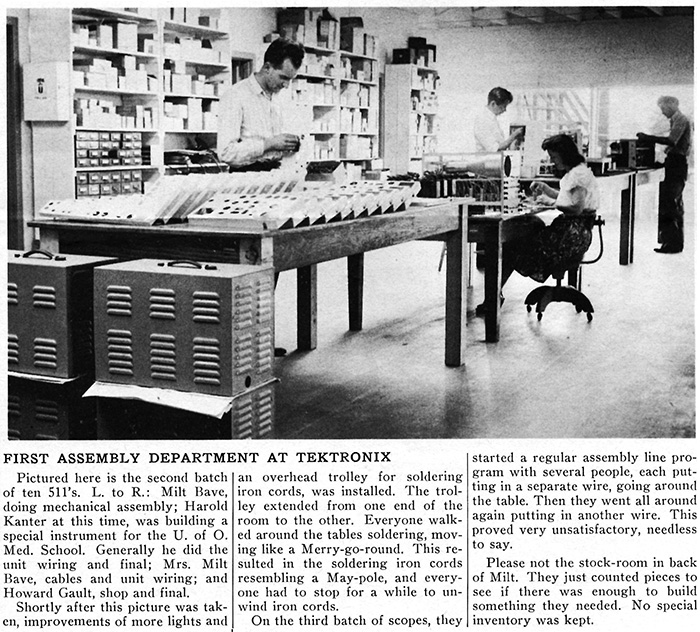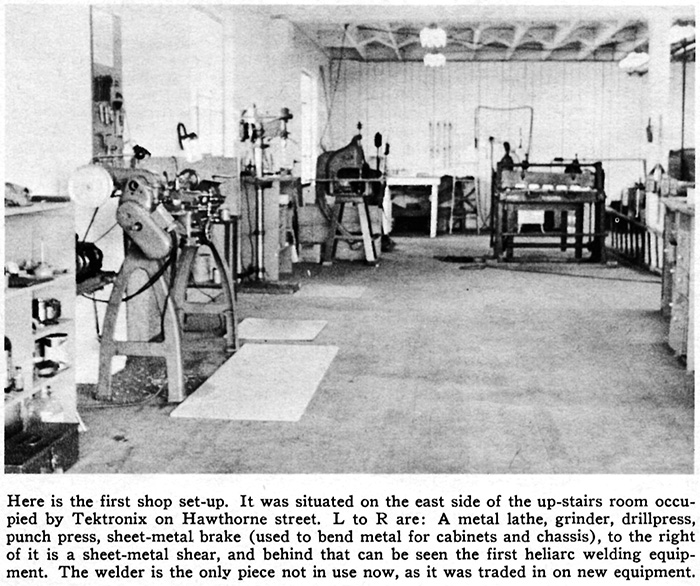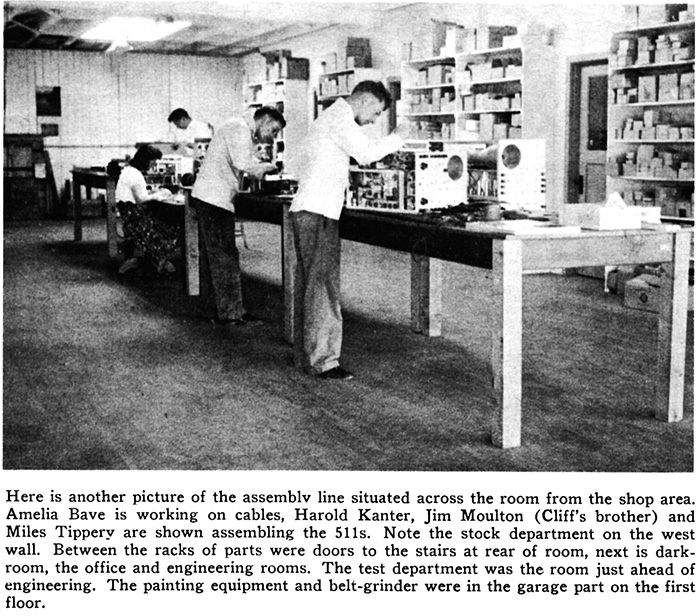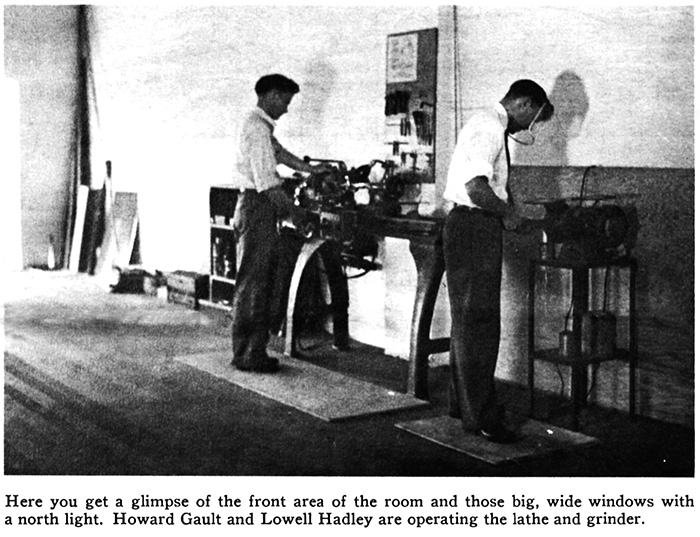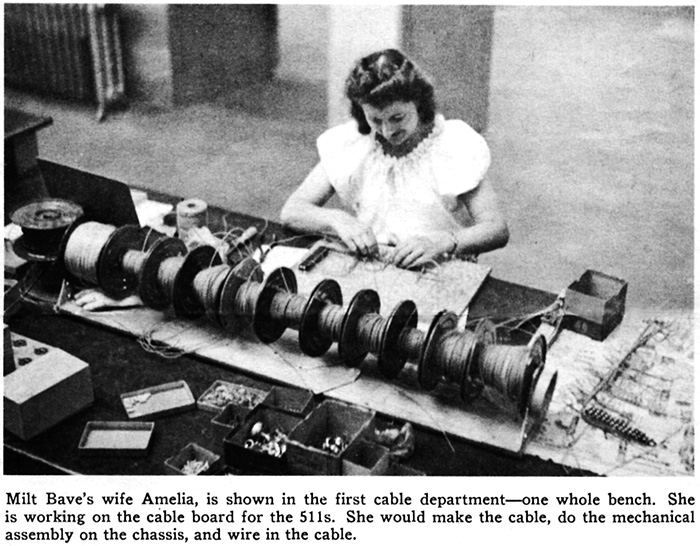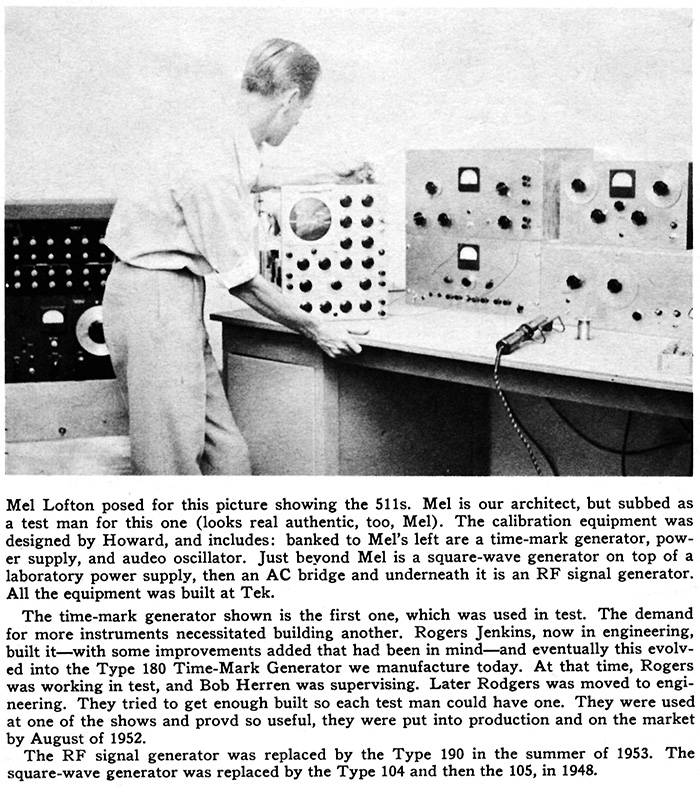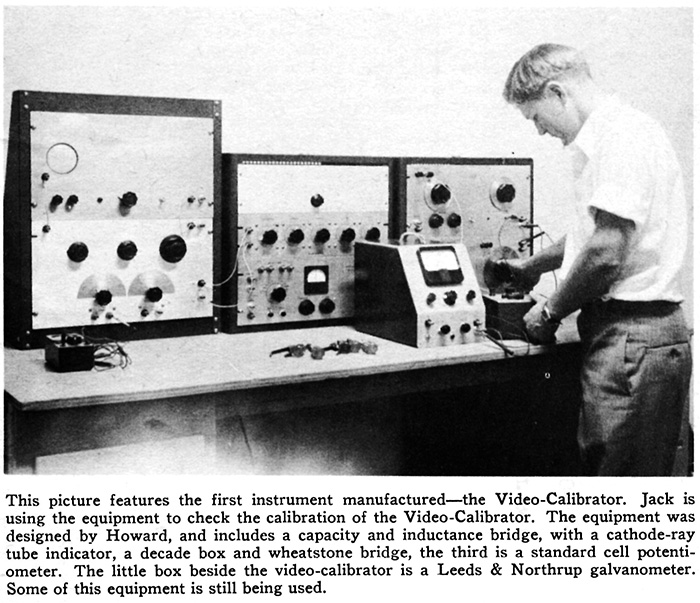 There is a great deal of early Tektronix history documented in the 1986 book "Winning With People: The First 40 Years of Tektronix" which is available both in hardback and as a PDF file on our eBay store.
This May 26, 1989 issue of TekWeek features seven employees who started at the Hawthorne site who are still at Tektronix.  Click the image to view the PDF.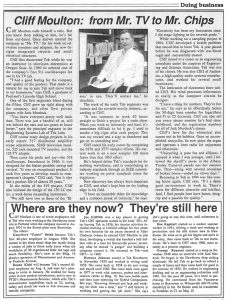 This is the Google street view photo of the Hawthorn building today.  The building is occupied by Bridge City Counseling and Below Cost Framing.  Up to 3,600 square feet of the building is vacant and available for lease at $8.50 per square foot and advertised with easy access to downtown Portland, I-5 and I-84.