Norm Winningstad was hired into Tektronix in 1958 and left a legacy during his tenure.  He was responsible for managing the first non-oscilloscope business at Tektronix, Information Display Division, or IDD.  He was most remembered for flying his helicopter to work at both the Sunset Plant and Beaverton. This September 28, 1959 TekTalk features Norm at the Wescon show.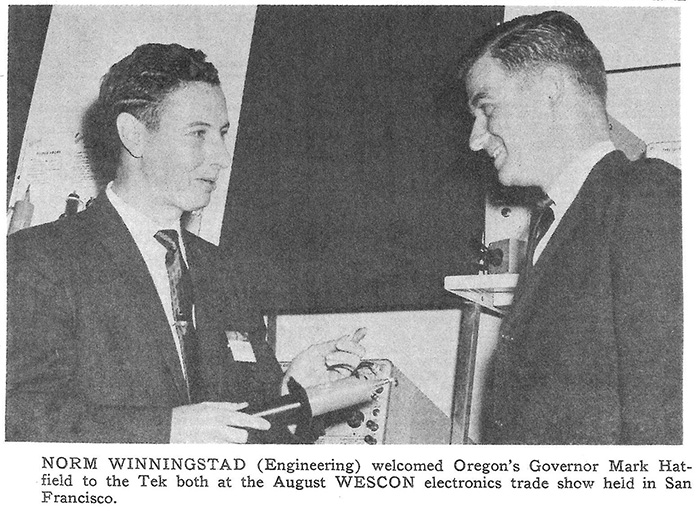 This May 6, 1960 TekTalk article features Norm's view on Tektronix' competitiveness in the oscilloscope market.

This July 1962 TekTalk article features Norm and several other Tek employees at the IRE (Institute of Radio Engineers) show.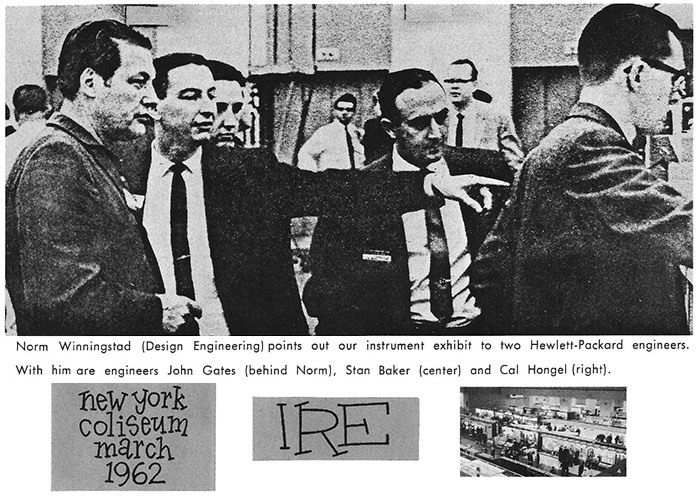 This September 24, 1965 TekWeek article features Norm's role in the formation of the Information Display Division.  Click on the image to view the PDF.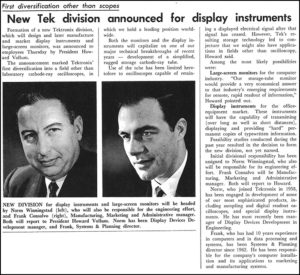 This September 20, 1968 TekWeek features Norm using his helicopter for community service.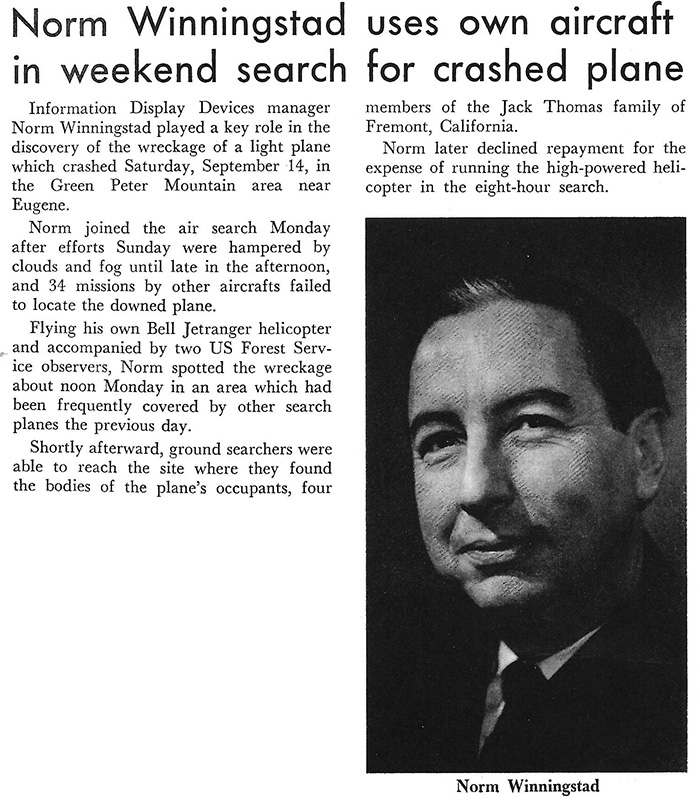 This January 17, 1969 TekWeek features Norm's 10 year anniversary. Marge Guthrie is on the left.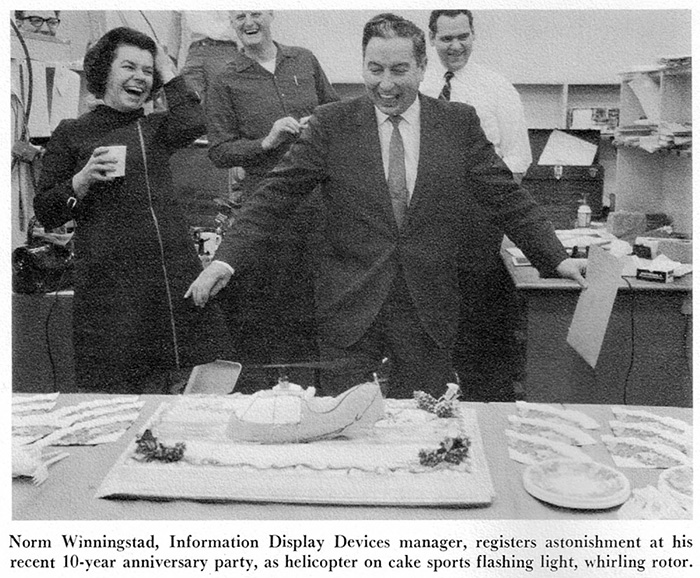 This June 20, 1969 TekWeek features Norm on an overseas trade mission.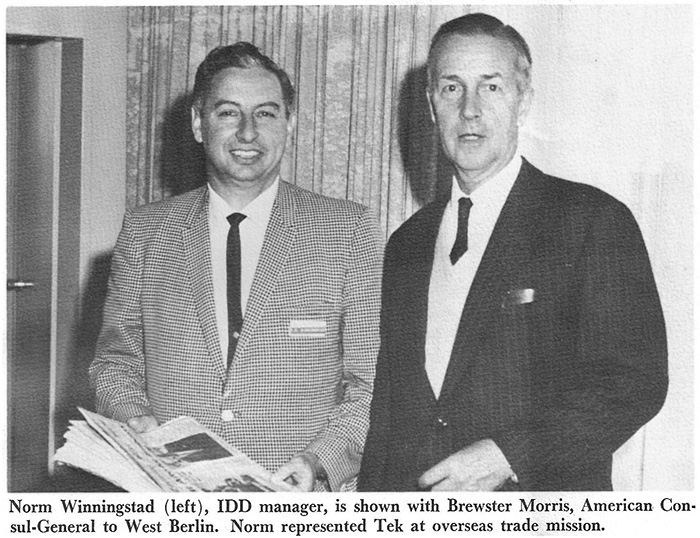 This June 1969 TekScope features an article by Bob Anderson and Norm Winningstad on the future of Information Display.  Click on the image to view the PDF.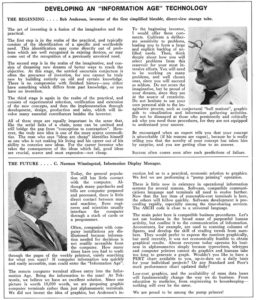 Norm chaired the IEEE subcommittee on oscilloscopes from 1961 to 1964 an remained on the committee.  He helped draft a December 1969 Proposed Standard on Specification Of General-Purpose Laboratory Cathode-Ray Oscilloscopes.  Click on the image to view the PDF.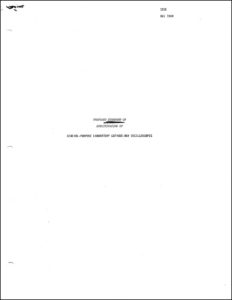 This May 26, 1978 TekWeek features Norm receiving the Howard Vollum award from Reed College.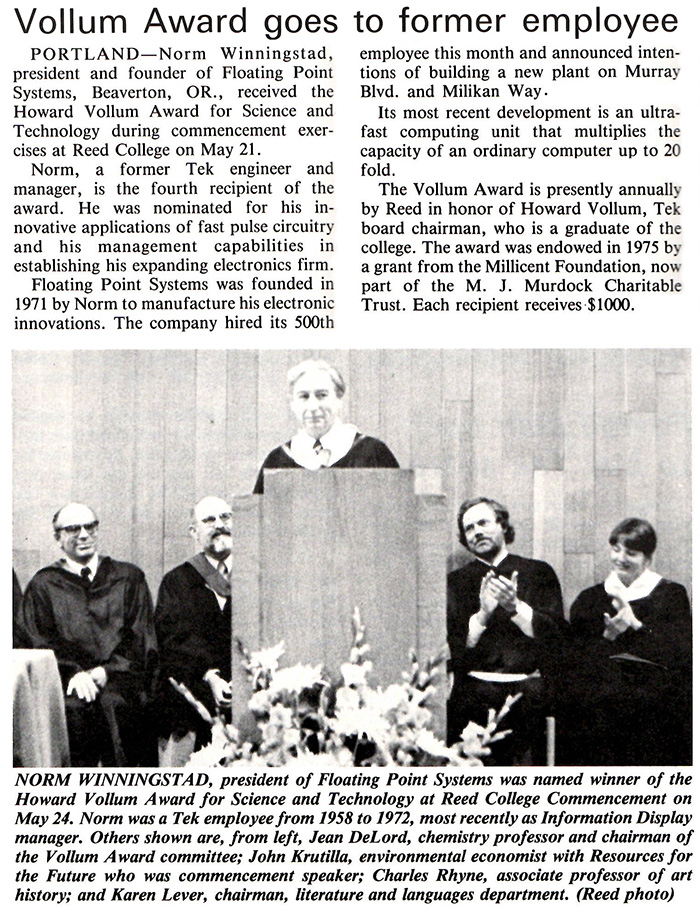 We have three formal portraits of Norm, date unknown.