Tektronix was bursting at the seams in the Hawthorne plant.  They were running three full shifts, there was inadequate parking for employees, and they simply needed a larger facility.  The choice was made to move west, but not far enough to be out of the Bell Telephone System.  Their choice for the location of the new Sunset plant was near the intersection of Highway 26 and Barnes Road.  The first groups moved into the new facility early in 1951 but it was obvious by then that they needed even more room so work progressed on expansion and adding new buildings.
This 1953 photo shows the U-shaped expansion of the original building 81 and the new building 86 to the north.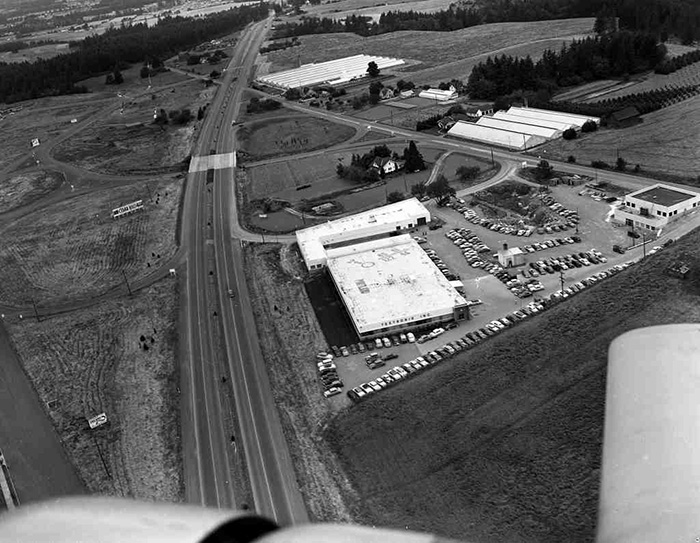 Building 86 was first expanded to the West.
This photo shows west expansion of building 86 and increased build-up of the surrounding area.  The building in the upper left corner is now the Beaverton site of the Department of Motor Vehicles.
Building 81 was further expanded by adding two Quonset huts.  They were two stories inside and contained a lot of storage.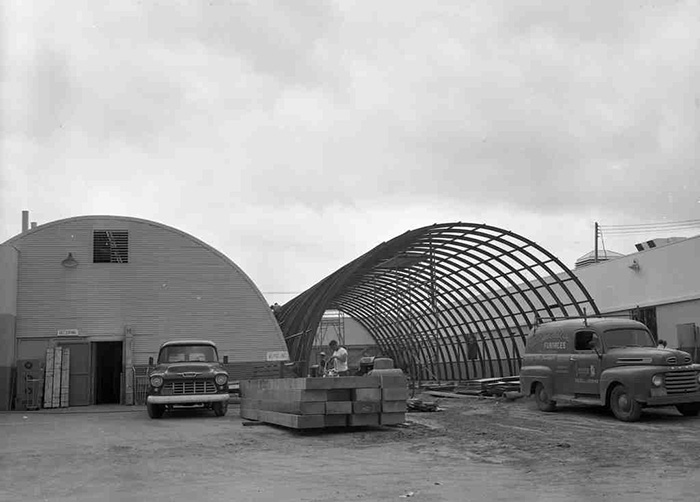 This photo shows the final expansion the Sunset plant including parking lot to the east, additions of the Quonset huts and the front of building 81, and the expansion of building 86 to both the East and West ...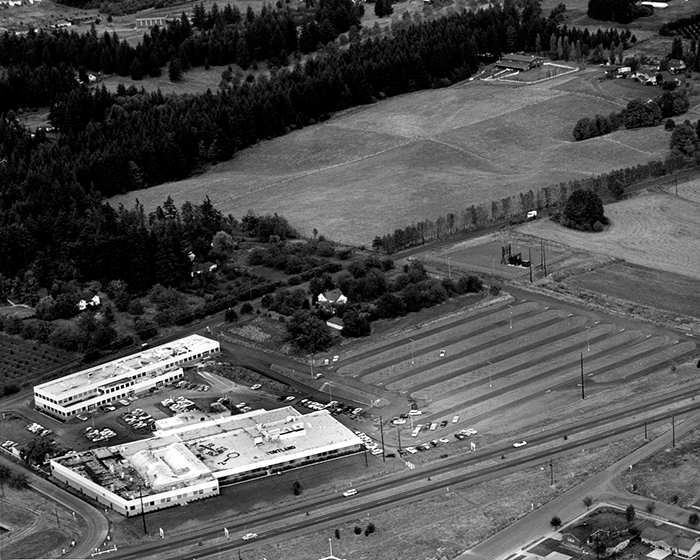 ... and with a full parking lot.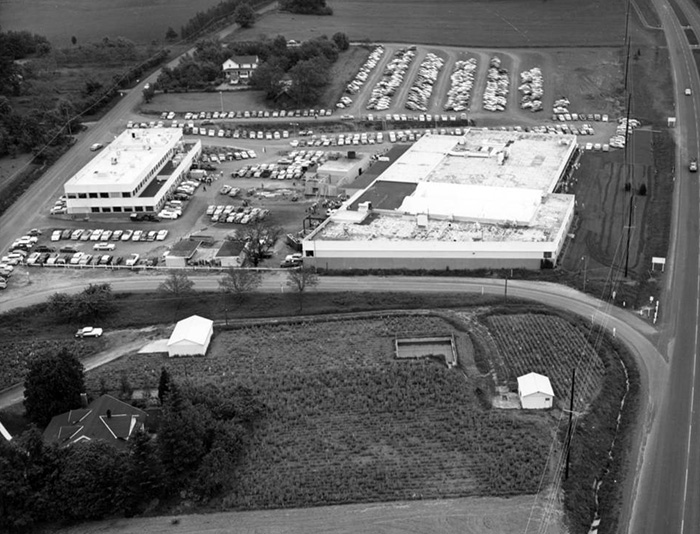 This color photo shows the parking area in front of the main building.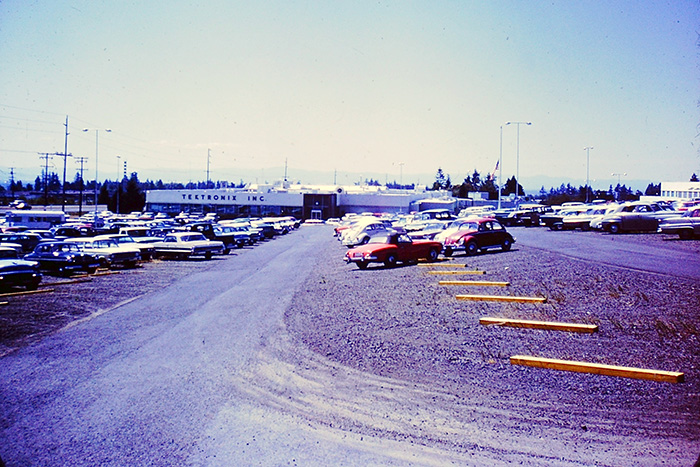 This color photo shows a closer look at the main building.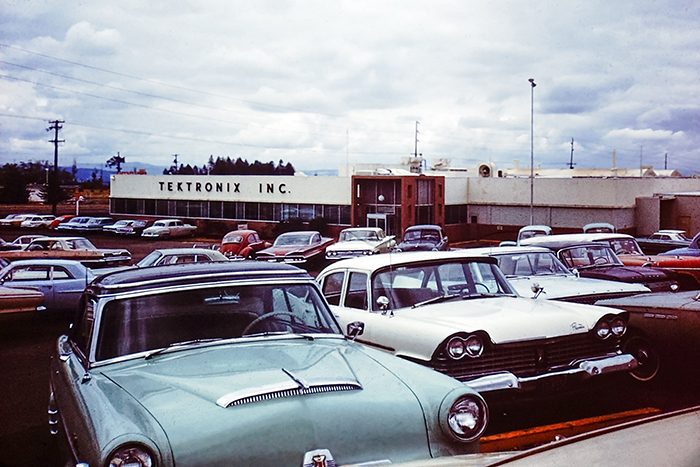 This aerial view of the Sunset plant from December of 1963 is prior to Highway 217 being constructed.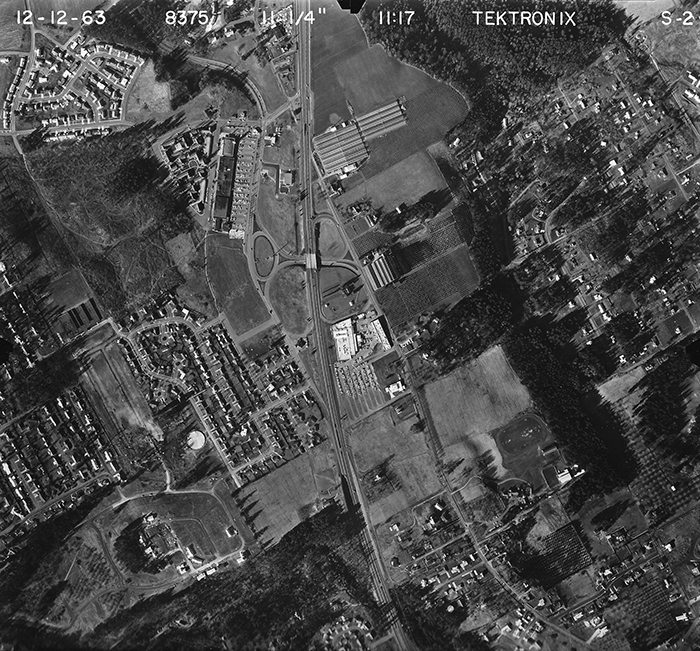 Even though Tektronix had been expanding to the new Beaverton Campus in the late 1950s, the Sunset plant was fully occupied including modular trailers until the move to Wilsonville in 1975.
This photo shows the largest single order to date of thirty 511D oscilloscopes shipped to Hughes Aircraft in Culver City, California, on November 7, 1951 from the Sunset plant.  The individuals are (left to Right) Paul Billes, Waldo Johnson, and Dale Holiday.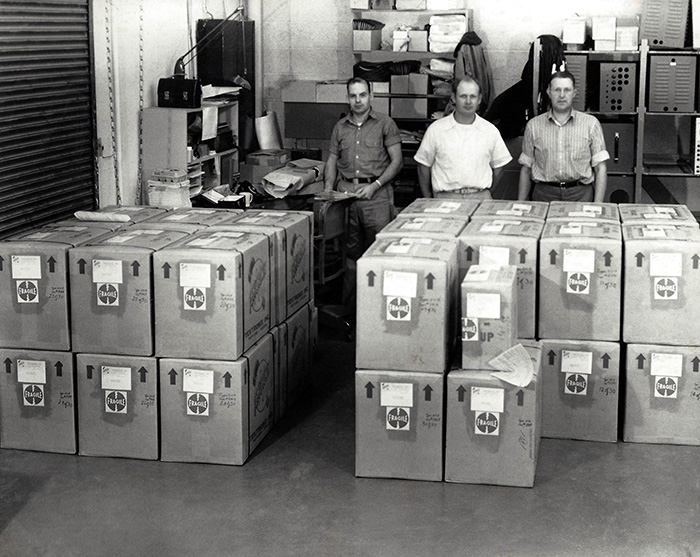 This January 1952 TekTalk article describes Tektronix customers and partners outside of the United States.  It also references the increased capacity at the new plant (Sunset).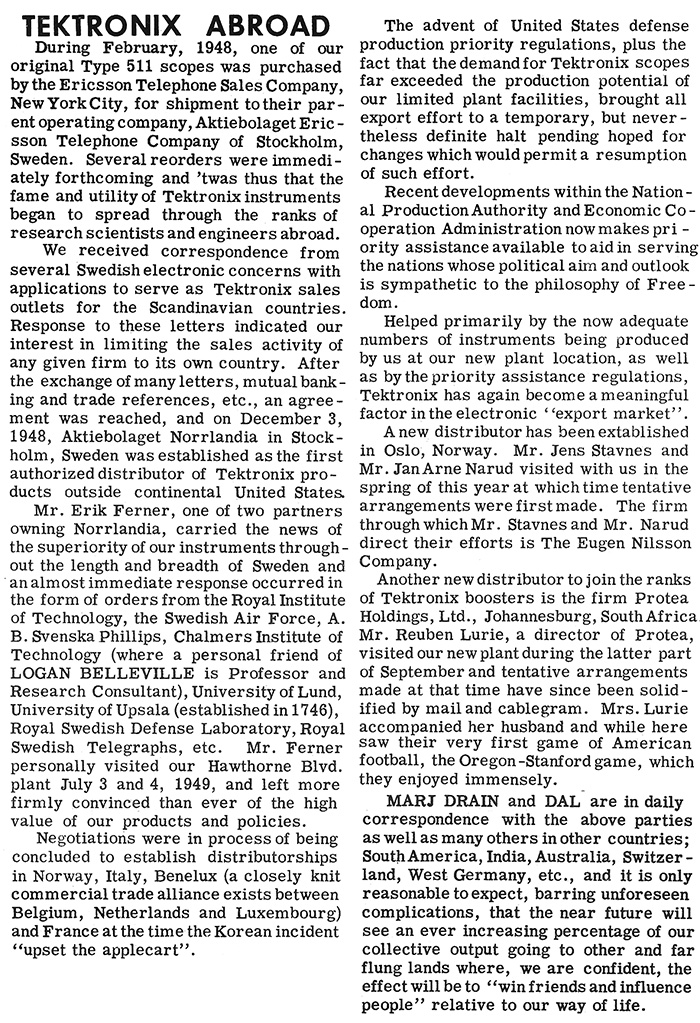 This image shows the comparison between the Sunset plant aerial photo taken in 1963 and Google Maps today.  Highway 217 had not been constructed in 1963.