The display that never was – and what it became
The 4014 19" direct view storage tube (DVST) graphic terminal was introduced in 1974. This concept photo is of a Tektronix 618, a 19" display designed to fit into an office environment. Unfortunately the 618 never became a product.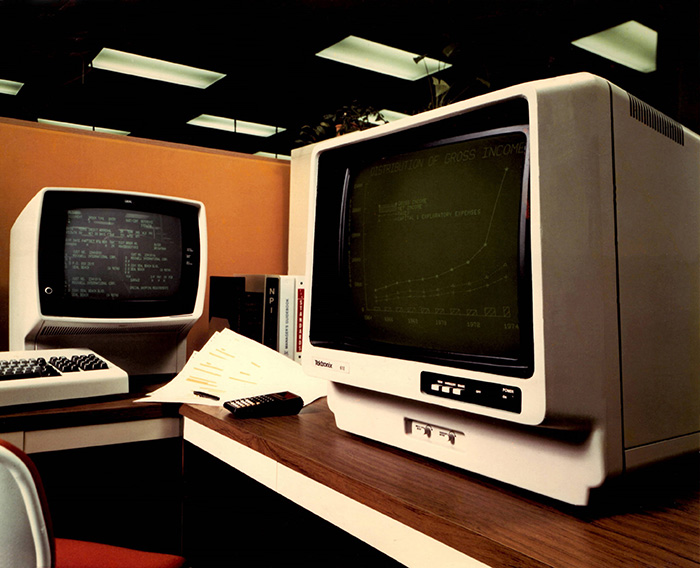 The 619 however did become a product. It was first used as the display for the 4081 Interactive Graphics Display System and an OEM product. Click on the image to view the PDF.