The Heerenveen plant, situated in the center of the Netherlands, was started in 1961.  The official opening was on June 22, 1962.
Here is a photo of a young Earl Wantland taken in 1962.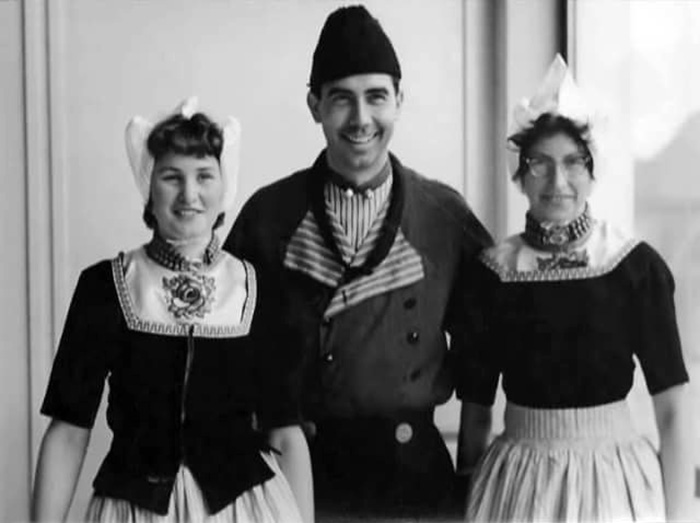 This November 1962 issue of TekTalk describes the opening festivities of the Heerenveen site.  Click on the image to view the PDF.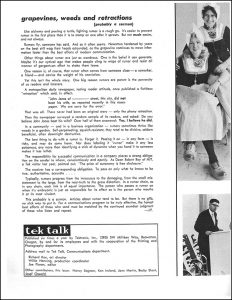 This November 1963 issue of TekTalk features history of international operations which includes Heerenveen.  Click on the image to view the PDF.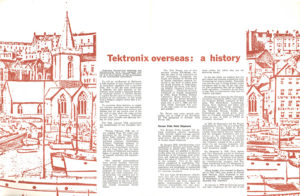 Heerenveen manufactured all components except the cathode ray tube and a number of products for distribution into Europe.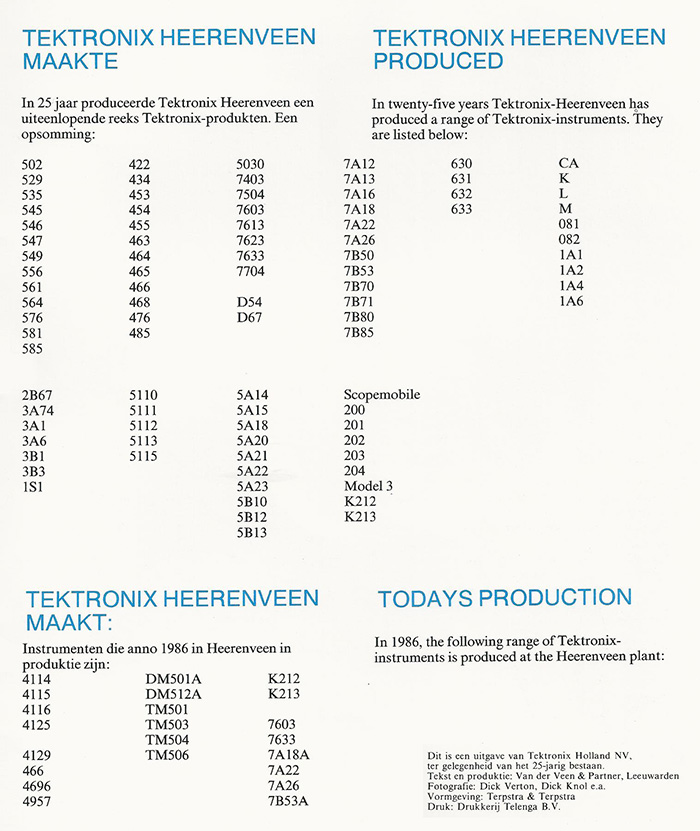 The June 11, 1981 issue of TekWeek featured a 20th anniversary of Heerenveen.  Click on the image to read the PDF.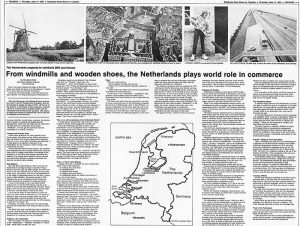 This August 8, 1985 TekWeek featured 10, 20, and 30 year anniversaries at Heerenveen.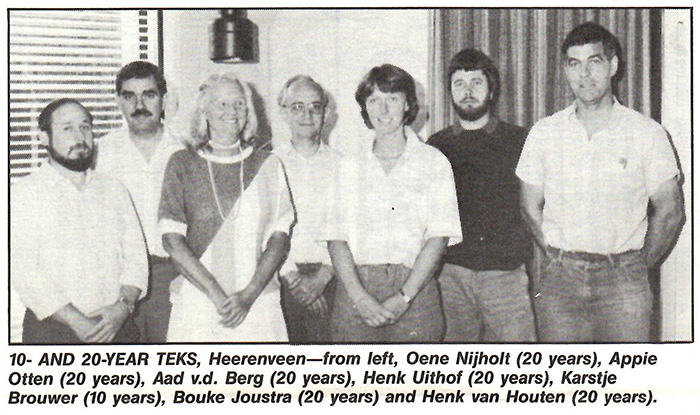 This July 25, 1986 TekWeek featured 10 and 20 year anniversaries at Heerenveen.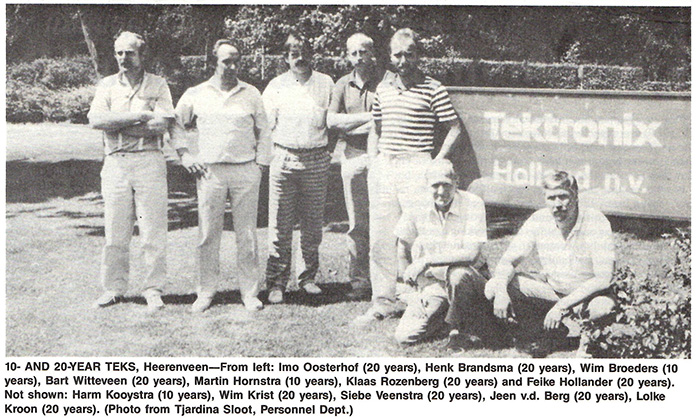 Heerenveen reached 800 employees by 1986.  These two December 19, 1986 TekWeek articles celebrate the 25th anniversary and the consolidation of the 7600 series oscilloscope manufacturing to Heerenveen.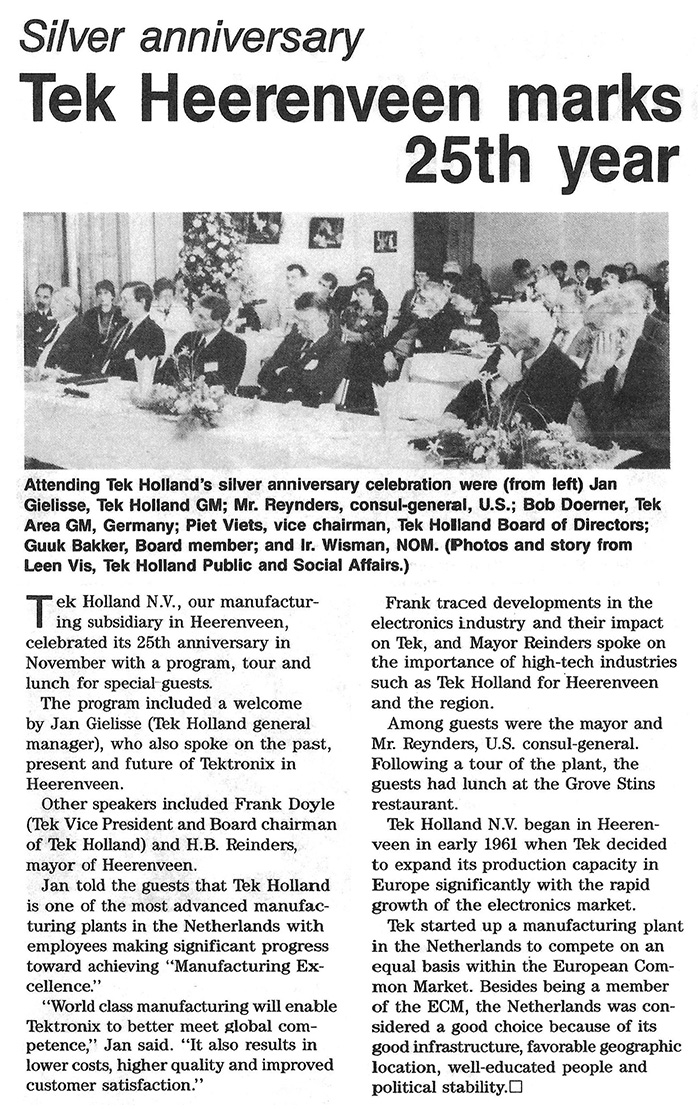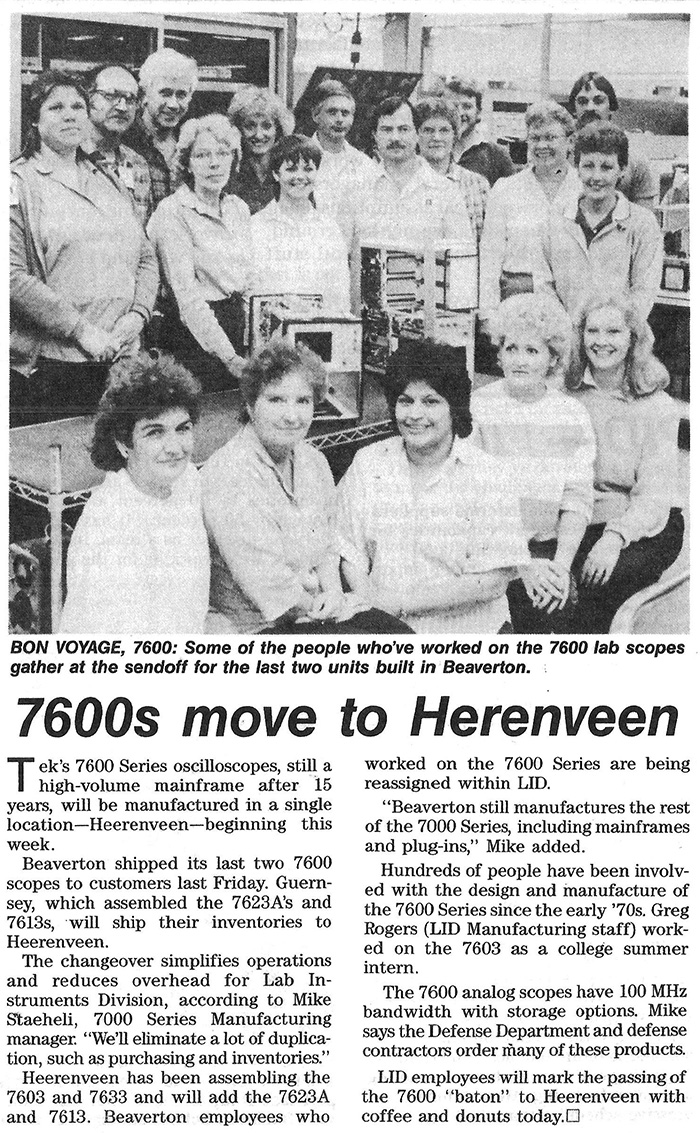 We also have this undated 35mm slide from a presentation showing the manufacturing area.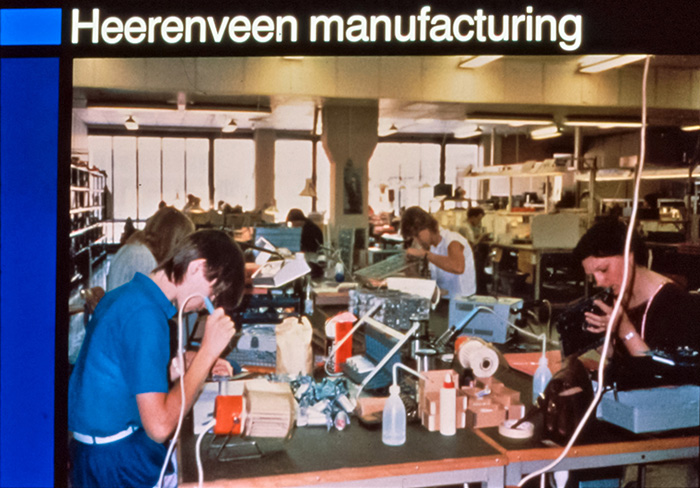 By 1988 there was a significant downsizing of the plant.  Coincident in 1988, the manufacturing plant at Hoddesdon, UK, the former Telequipment plant, was shuttered and production of the 2200 series moved to Heerenveen. In 1989 the manufacturing plant in Guernsey was shuttered and production of 2400 series was also moved to Heerenveen.  In the years that followed up to 1994 Heerenveen also produced the TDS and 11k series oscilloscopes.  Heerenveen designed the 2212 and 2216 combiscopes (mixed analog/digital) for production.  At the of 1994 all manufacturing activities in Heerenveen were shut down but the Benelux Repair Center (BRC) continued. Color Printer and Imaging Division (CPID) started a new entity called the European Distribution Center (EDC) which configured printers for distribution in Europe.  Network Displays (NWD) and Measurement Business Division (MBD) also started configuring products at the EDC for fast distribution in Europe.
The Heerenveen building was sold to a bible printing company called Jongbloed and a new facility for the EDC and BRC was built in 1996 on another location near the highway. In 2000 with the breakup of Tektronix, the EDC and BRC was sold with CPID and shuttered.  Today the building houses a Zebra Label Printer operation.
There are two videos of the Heerenveen Plant on our Video Gallery page.  There were a number of managing directors of Heerenveen over its 39 year history.
1961-1964 Earl Wantland
1964-1967 Tom McLean
1967-1970 Larry Mayew
1970-1973 Tony Brian
1973-1978 Howard Mikesel/Jan Gielisse
1978-1981 Lyle Fisher
1981-1985 Pim Brouwer
1985-1994 Jan Gielisse
1994-1996 Gerd Lindemann
1996-1998 Frederic Servant
1998-2000 Dick Postma
Click on the page image below to open a PDF article on the history of Heerenveen by Gerrit de Vries and Aletta van Meurs.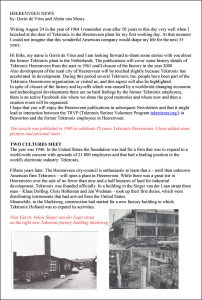 Here are some photos from the Heerenveen plant.