Tektronix entered the medical products field after the company was founded. Initially, Dick Ropiequet worked on medical instruments for the University of Oregon Medical
School. These early instruments were intended to continue the work done by Dr. Tunturi on the nervous system.
This November 19, 1962 TekTalk Electronics and Medicine article discusses the use of Tektronix oscilloscopes in medicine and also features the 50 channel oscilloscope.  Click on the image to view the PDF.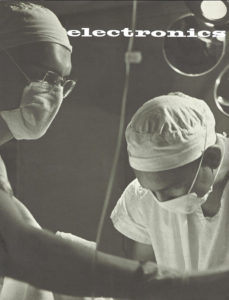 This memo to the Product Planning Strategy Group from Howard Vollum earlier in 1962 gives his thoughts on developing a Cathode Ray Electrocardiograph (Cardioscope?).  Click on the image to view the PDF.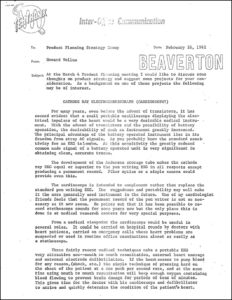 In 1967 Tektronix introduced the 410 Physiological Monitor, a battery powered instrument for use in clinical medicine.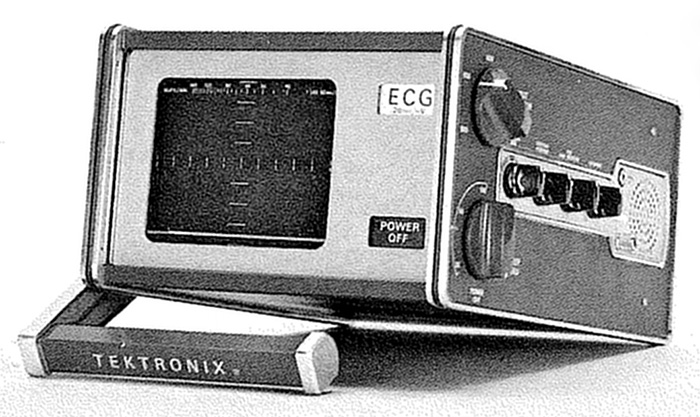 This multi-fold 410 brochure is from 1967.  Click on the image to view the PDF.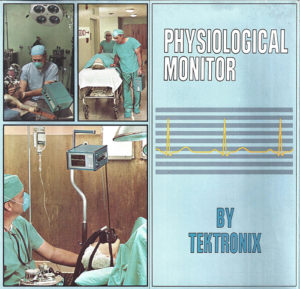 This October 1967 Service Scope article describes the 410.  Click on the image to view the PDF.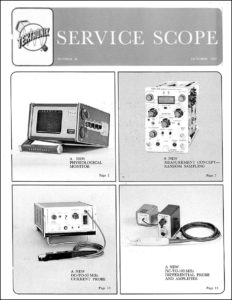 1971 proved a stressful year for the company.  Jack Murdock died in an airplane accident, sales dropped 11.6% from $165.2 million to $146 million, and inventory was at an all time high.  In late May of 1971 Howard Vollum suffered a heart attack.  While recovering in the hospital he knew Tektronix could develop even better medical products and they did so with the introduction of the Model 414 portable patient monitor in 1976.  The museum has a 414 monitor on display.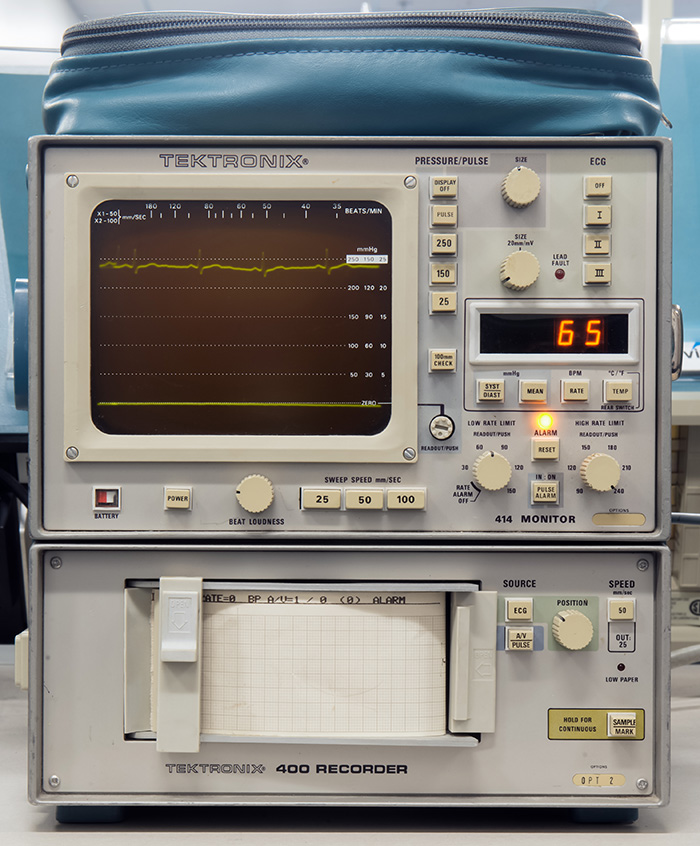 The museum also has a 413 neonatal monitor on display.  The 413 front panel opens up to access the full capability of the instrument.  It could display heart, respiration, and blood pressure/pulse on a three trace display.  Digital readouts could display two temperatures or difference, heart rate, respiration rate, or blood pressure.  We do not have any probes for this monitor.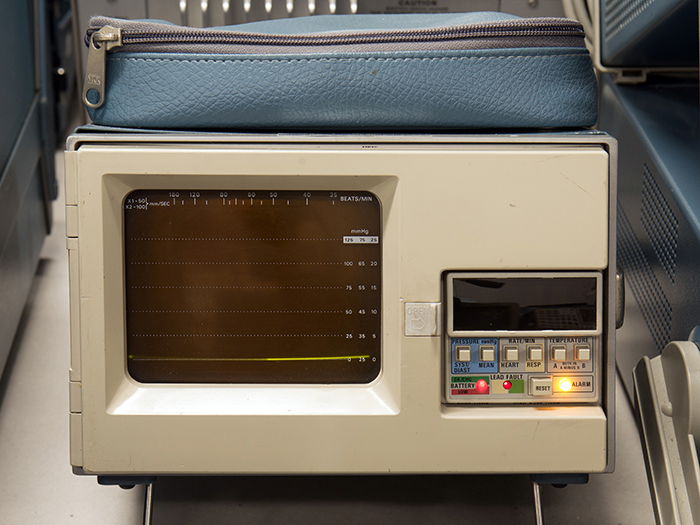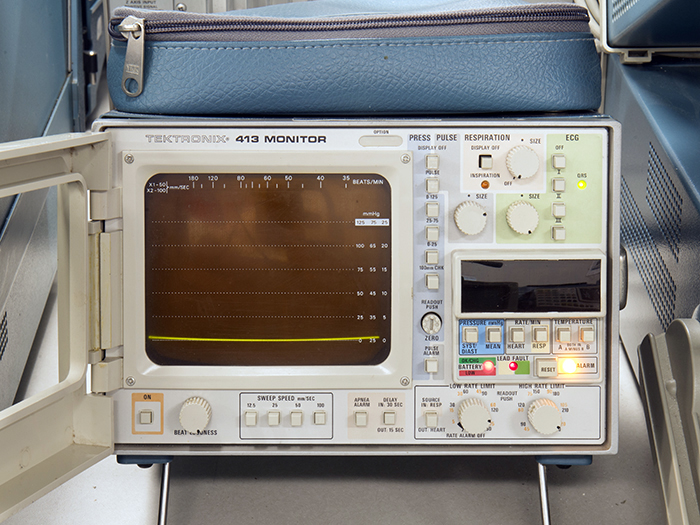 The Portable Patient Monitor business was located at the Merlo Road facility.  Tektronix eventually sold the Portable Patient Monitor business to the Squibb Corporation in 1980.