2021 marks Tektronix's 75th birthday. This birthday poster was made in 1986 for the 40th anniversary of the company. It is a photograph of a clay sculpture created by Will Vinton Studios in Portland. The museum has the original clay sculpture on display in the museum.
On February 4th, the 75th anniversary of the name "Tektronix", we started sharing 75 historic photos to celebrate the 75th anniversary. We post a new page ever day so check in daily.
Many of these photos have additional information on this site. You can use the search box to query. Here is today's page:
---
Previous pages are available here. The first 25 have been consolidated into a PDF document. Click on the image to view the PDF.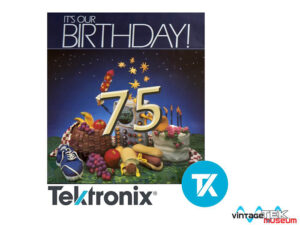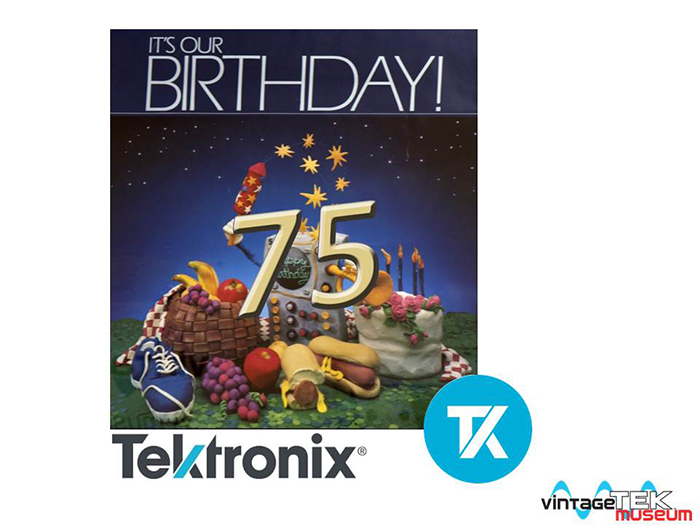 The next 25 pages will be posted as thumbnails (and then consolidated into the PDF). Click on the thumbnail to view these pages.