Design Automation Division moved in 1977 to new quarters on Walker Road, west of Beaverton on the SW corner of Walker Road and 185th Ave. This site was home to the Semiconductor Test Systems (STS) and Logic Anaylzers (LA).  Building 92 (45.5271 -122.8714) was originally the home of a publishing company and had a large walk-in safe that was for storage of rare books. Later building 94  (45.5267 -122.8694) was added.  This February 1979 map shows the three buildings located on the Walker Road site.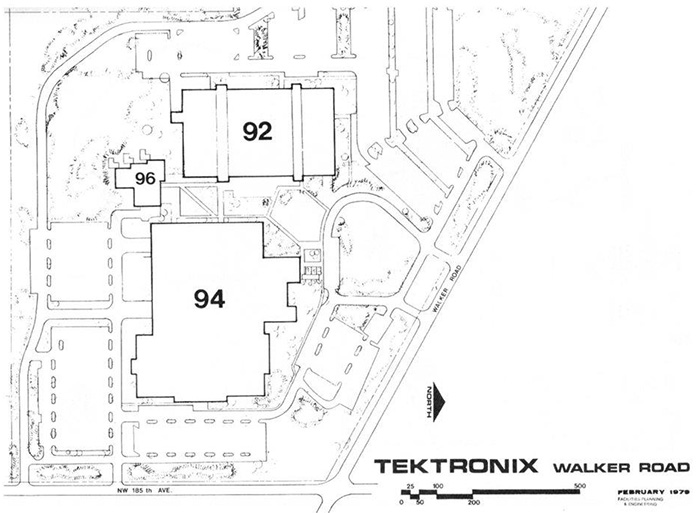 STS was eventually sold to Credence Systems and Logic Analyzers relocated to the Beaverton Campus and the Walker Road buildings were sold.
Under construction - if you have information to share on Walker Road please contact the museum.