The 7912 high speed digitizer was introduced in September 1973 and achieved a bandwidth of 500 MHz with a 7A19 vertical amplifier plug-in and 1 GHz bandwidth by accessing the CRT deflection plates directly with a 7A21N plug-in.  This description of the R7912 is from the August 2012 issue of the Tektronix Retirees News.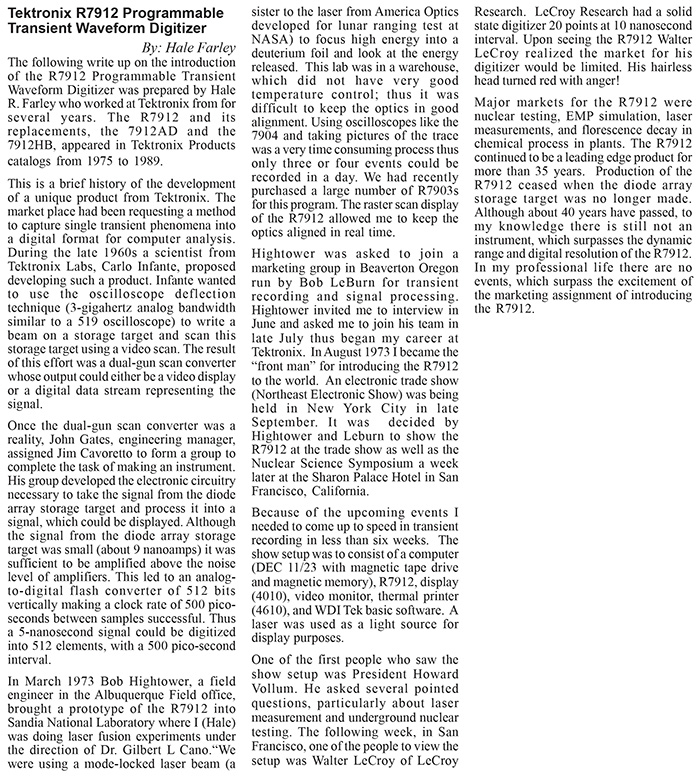 The 7912 is described in the November-December 1973 issue of Tekscope.  Click on the image to view the PDF.
The museum has a 7912AD on display with a 7A29 vertical and 7B85 horizontal plug-in driven by a Type 107 Square-Wave Generator with a 2 mµSec (e.g. 3 nS) rise time.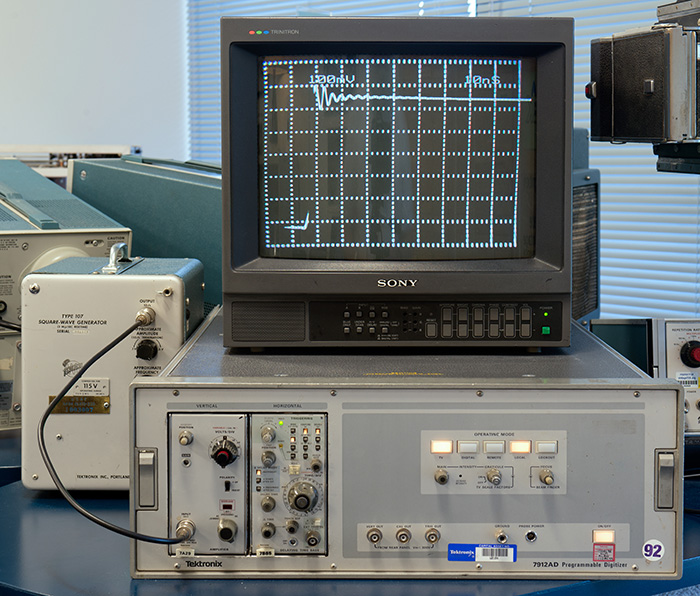 The museum also has a 7912 scan converter CRT on display.