Howard Vollum thought small hand-held oscilloscopes could expand the market.  The key challenges to such an instrument were a low power CRT, integrated circuits to minimize power and size, and a small package.  The first hand-held concept prototypes were simple cardboard models made by the Industrial Design group.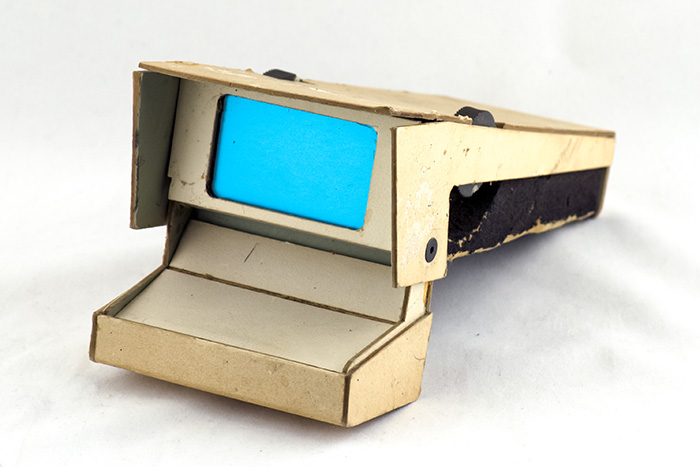 This concept prototype is more refined and very well constructed.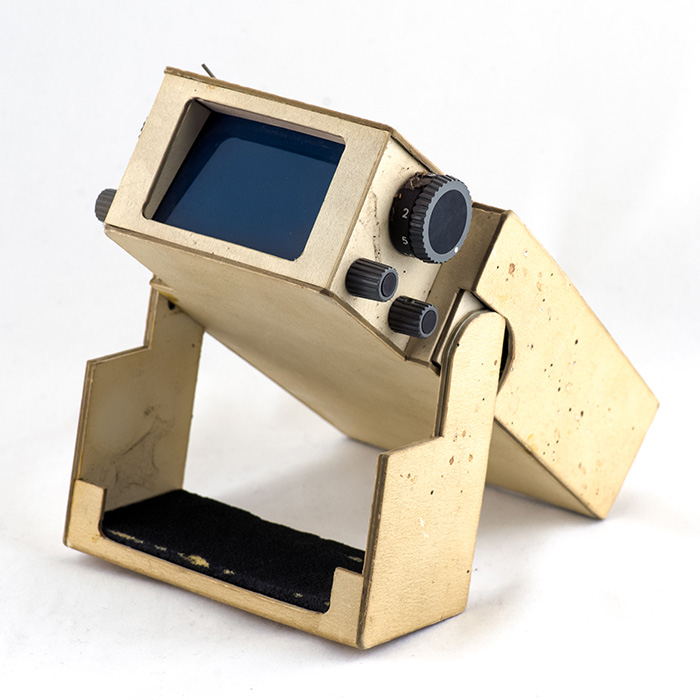 Note the detail of the cardboard probe inserted on the left side of the top.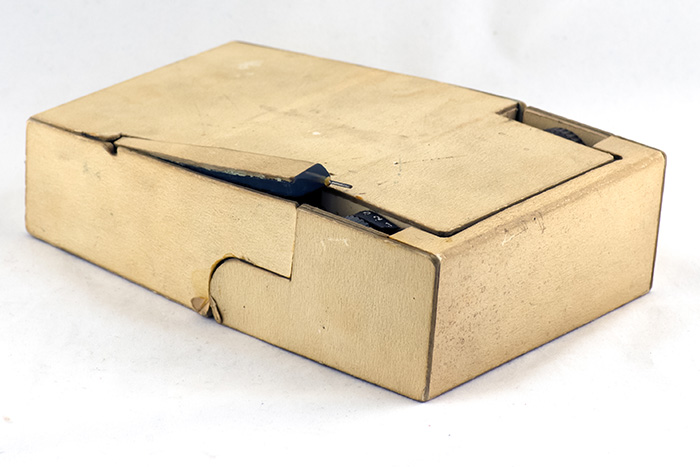 This painted cardboard prototype shows another possible concept.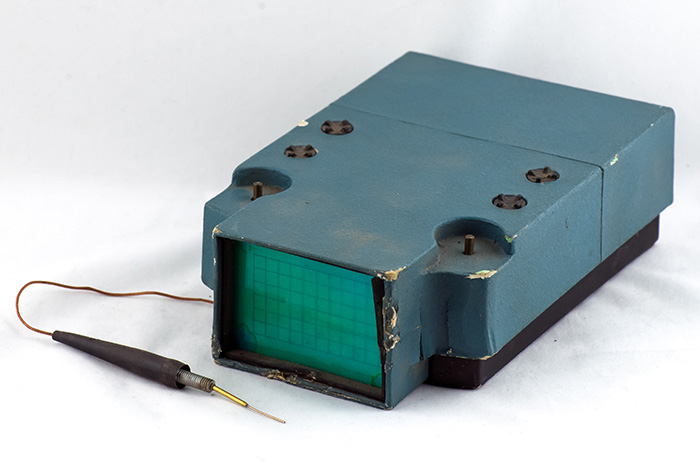 This concept prototype is an aluminum chassis machined in the model shop.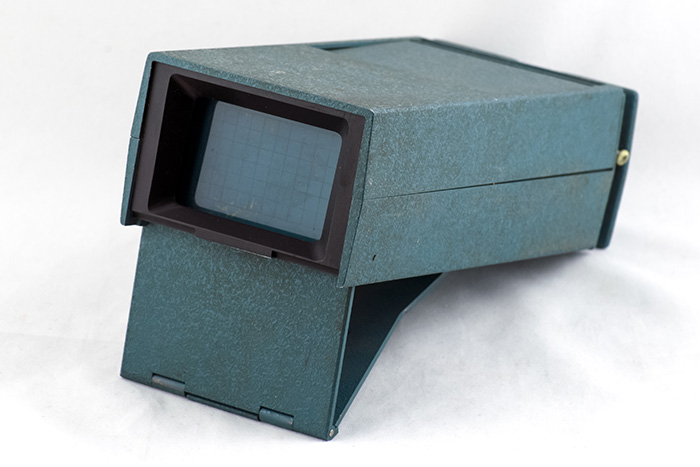 The package is a two piece clamshell design.  Inside is another concept for an all-ceramic CRT.  The concept for an all-ceramic CRT was never developed further.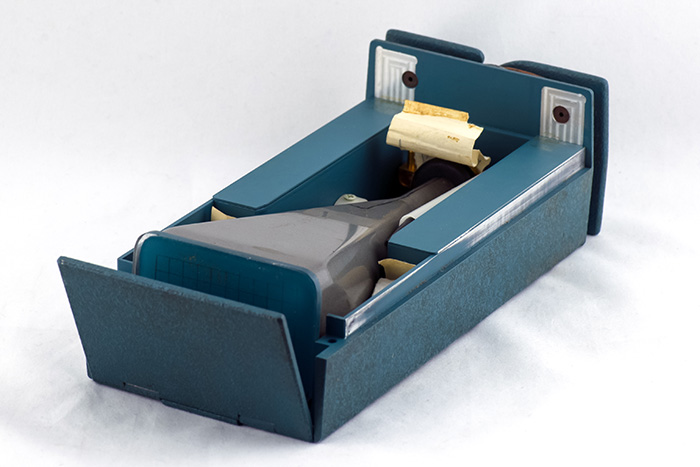 This more elaborate painted cardboard concept prototype has a hinged cover on top and a hinged bottom stand and folds up when not in use.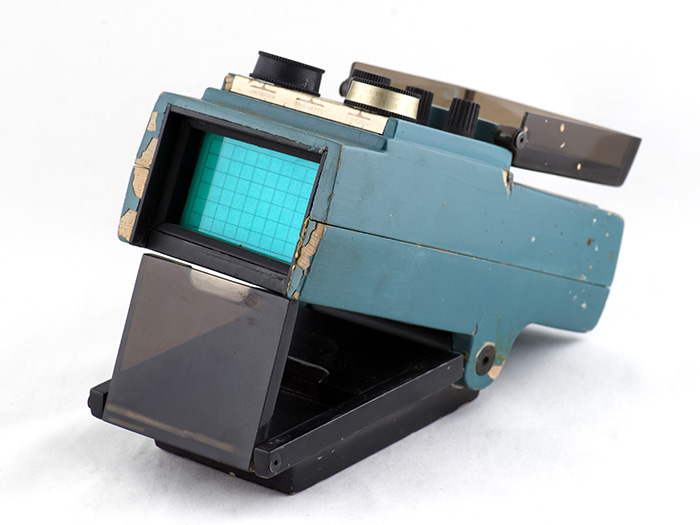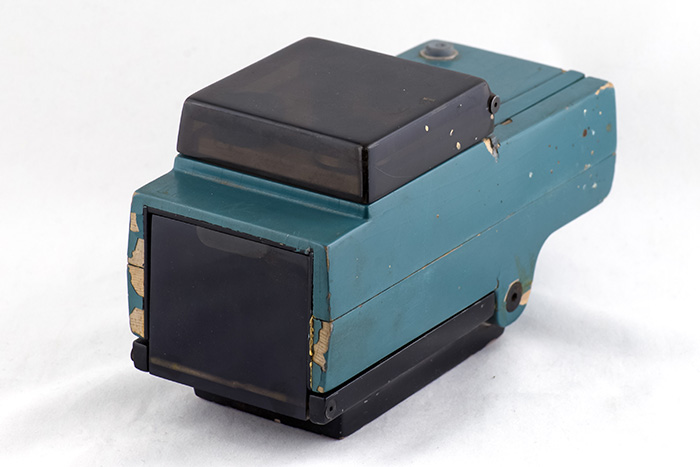 The 200 Series oscilloscopes did indeed open up a new market for Tektronix in hand-held applications. This promotional photo shows the initial 200 series family consisting of the 211, 212, and 214 500 KHz oscilloscopes.  The 211 was a single channel, the 212 a dual channel, and the 214 a dual channel storage oscilloscope.

This framed copy is the original advertisement in Electronic Products magazine.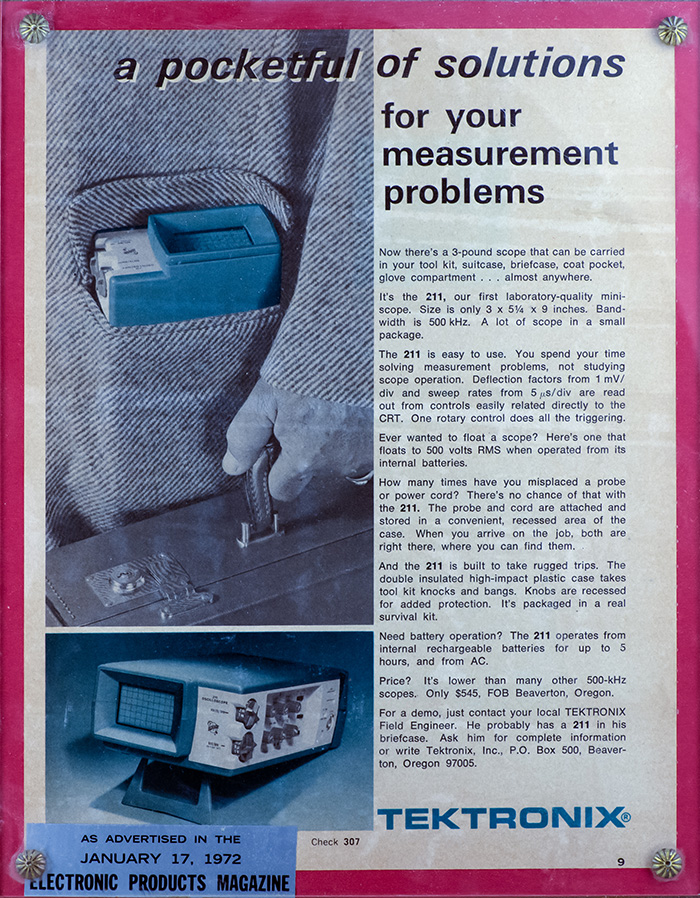 This July 21, 1972 Tekweek features a gold plated 211 oscilloscope presented to Howard Vollum by Project Manager David Allen.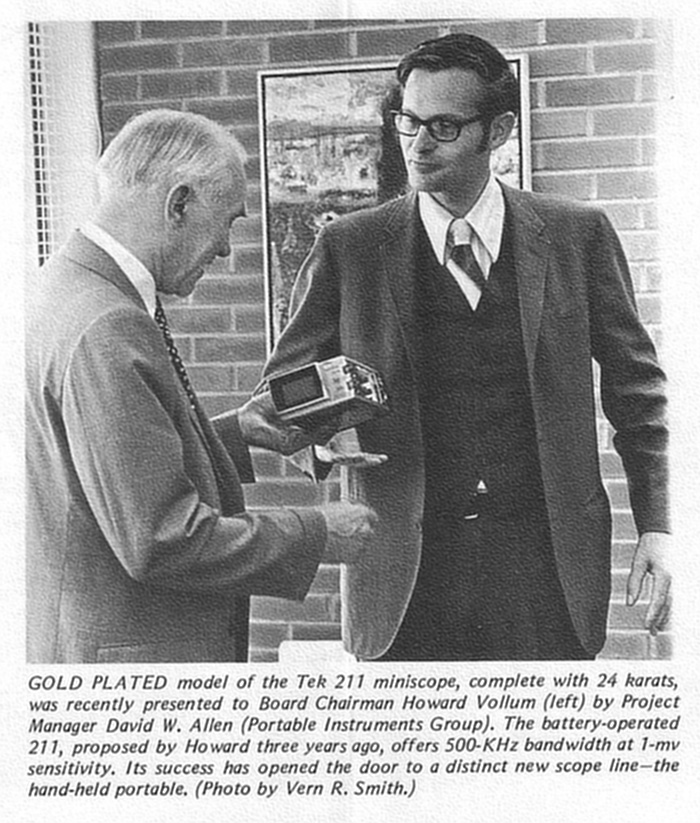 The 221, introduced in 1973, increased the bandwidth to 5 MHz.  The museum has a 221 oscilloscope on display.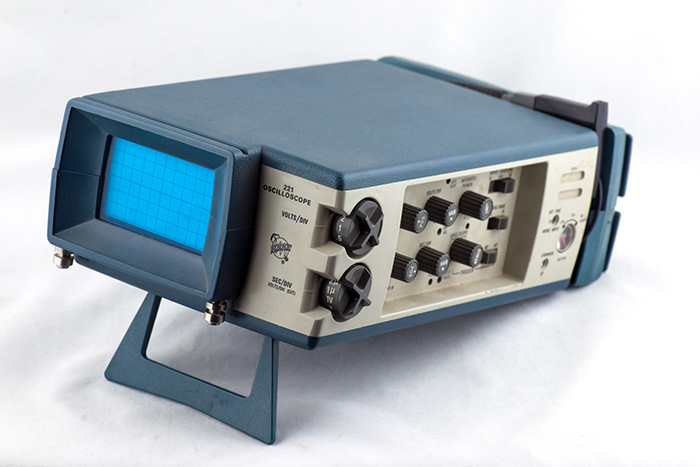 The 213 DMM oscilloscope was introduced in 1975.  The museum also has a 213 DMM oscilloscope on display.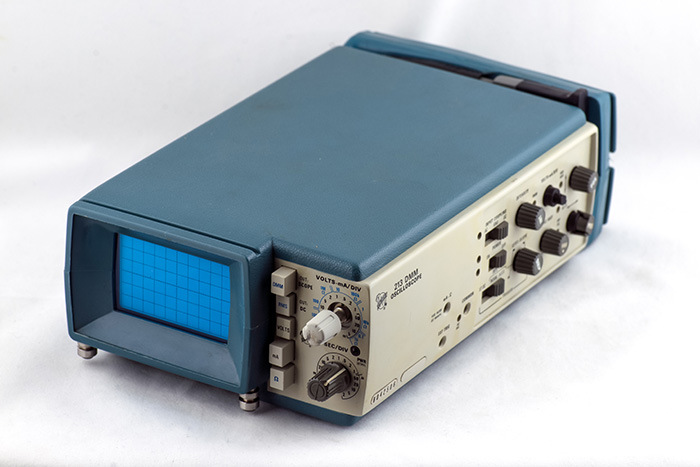 The 213 was selected by Industrial Research as one of the 100 most significant new technical products of 1975.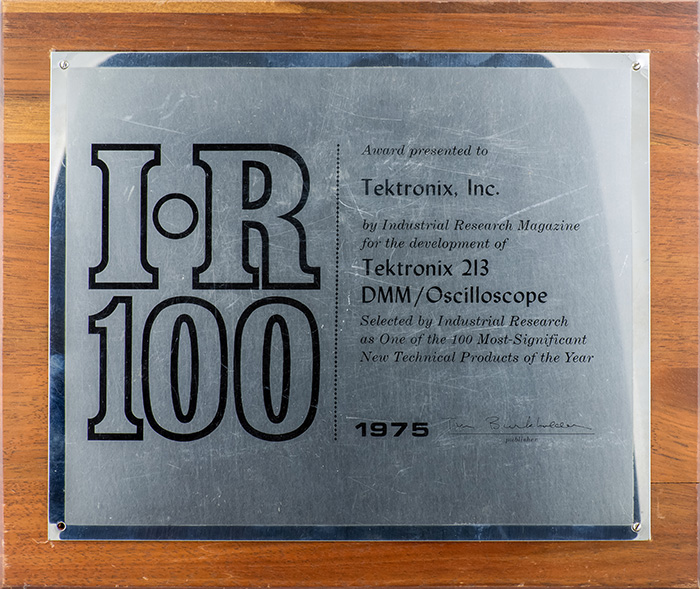 This 200 Series brochure covers the 211, 212, 213, 214, and 221.  Click on the image to view the PDF.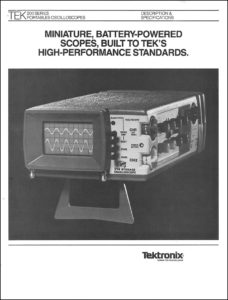 No new handheld scopes were introduced until the 222 in 1989.  The 222 is a dual channel 10 MHz oscilloscope with isolated inputs and advanced features. This January 13, 1989 Tekweek describes the 222 oscilloscope.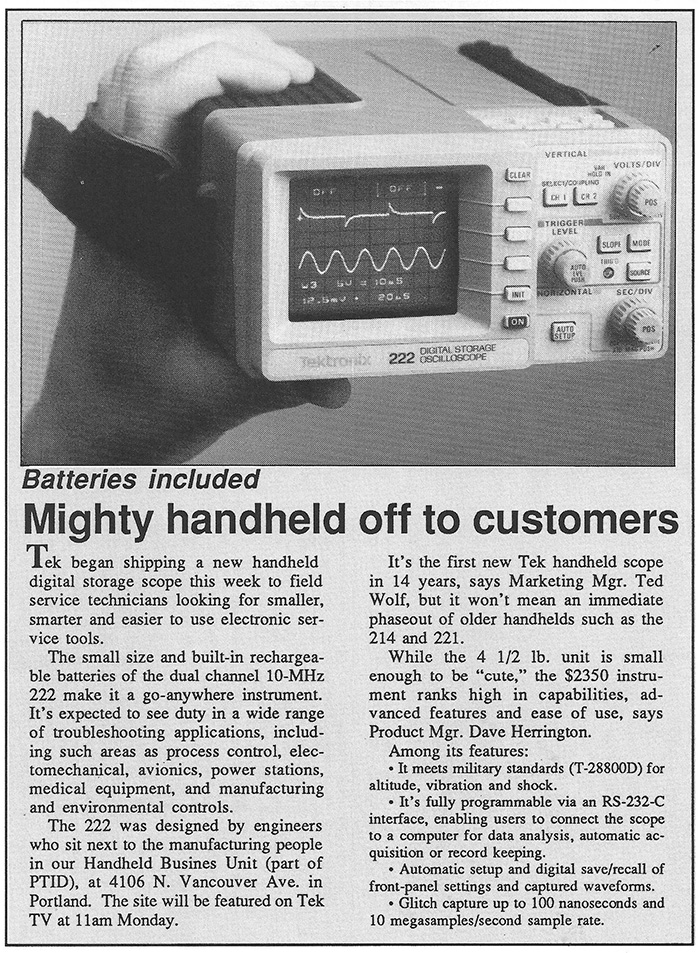 This January 8, 1993 Tekweek features an article on the 222 used in an automotive application.  Click on the image to view the PDF.