The 7912 high speed digitizer was introduced in September 1973 and achieved a bandwidth of 500 MHz with a 7A19 vertical amplifier plug-in and 1 GHz bandwidth by accessing the CRT deflection plates directly with a 7A21N plug-in.  This description of the R7912 is from the August 2012 issue of the Tektronix Retirees News.
The 7912 is described in the November-December 1973 issue of Tekscope.  Click on the image to view the PDF.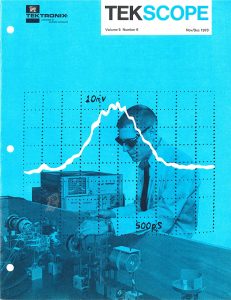 This 1975 brochure describes a Waveform Digitizing Instrument (WDI) built into a rack system with the R7912, mini-computer, graphic terminal, and video display.  Click on the image to view the PDF.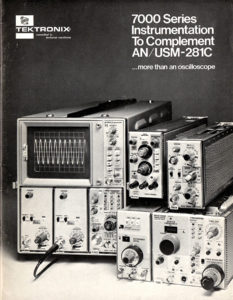 The 7912AD was introduced 5 years later in 1978 and add programmability to the 7912, specifically full programmability of measurement parameters, full implementation of GPIB, and on-board signal processing.  The capabilities of the R7912AD are described in this Vol 11 No 1 1979 issue of Tekscope.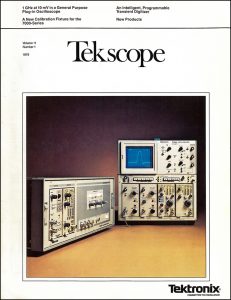 This August 1977 brochure details the 7912AD Waveform Digitizer.  Click on the image to view the PDF.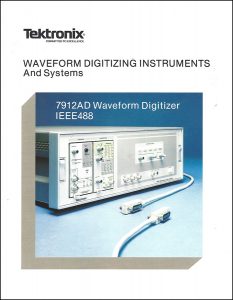 The museum has a 7912AD on display with a 7A29 vertical and 7B85 horizontal plug-in driven by a Type 107 Square-Wave Generator with a 3 mµSec (e.g. 3 nS) rise time.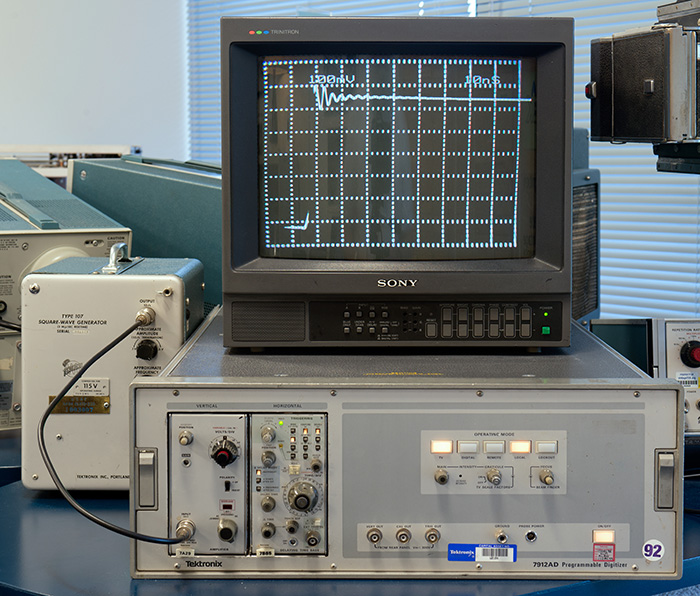 The museum also has a 7912 scan converter CRT on display.

The 7612AD was a lower cost, lower performance 80 MHz waveform digitizer introduced in 1980.  Click on the image to view the PDF.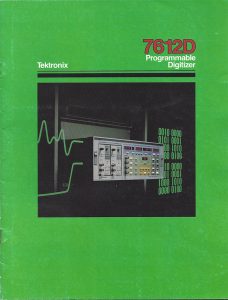 The May 2019 issue of Tek Retiree News featured two stories on the R7912. This except from that issue has been reformatted for display.