This article on early PCB fabrication appeared in the November 10, 1955 TekTalk. The Printed Circuit Department consisted of a single employee, Don Olson.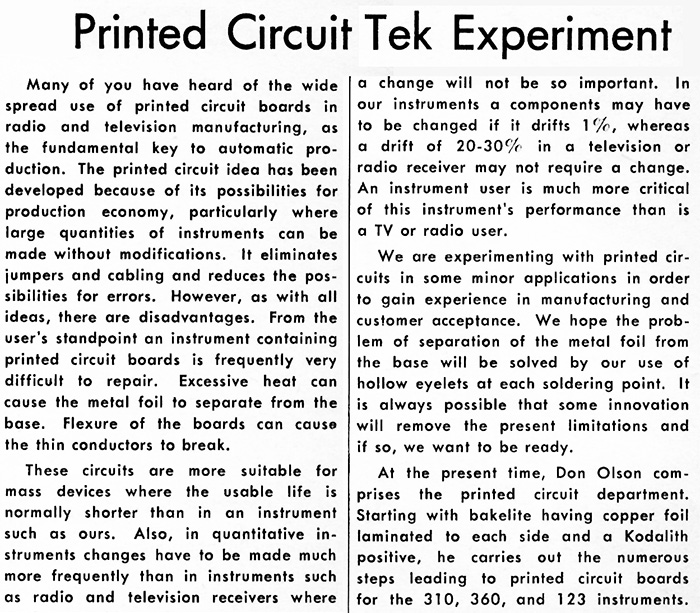 More information can be found on the Tektronix First PCB page and the 160 Series Instruments.
We have a Tektronix Printed Circuit Boards 1969 video on our Video Gallery.