RR Auction sold a rare Apple Computer Company check signed by Steve Jobs payable to Tektronix on June 23, 2022. The check was sold for an incredible $55,000. This check uses Apple's first address at 770 Welch Rd., Ste. 154, Palo Alto, which they used while operating out of the family garage.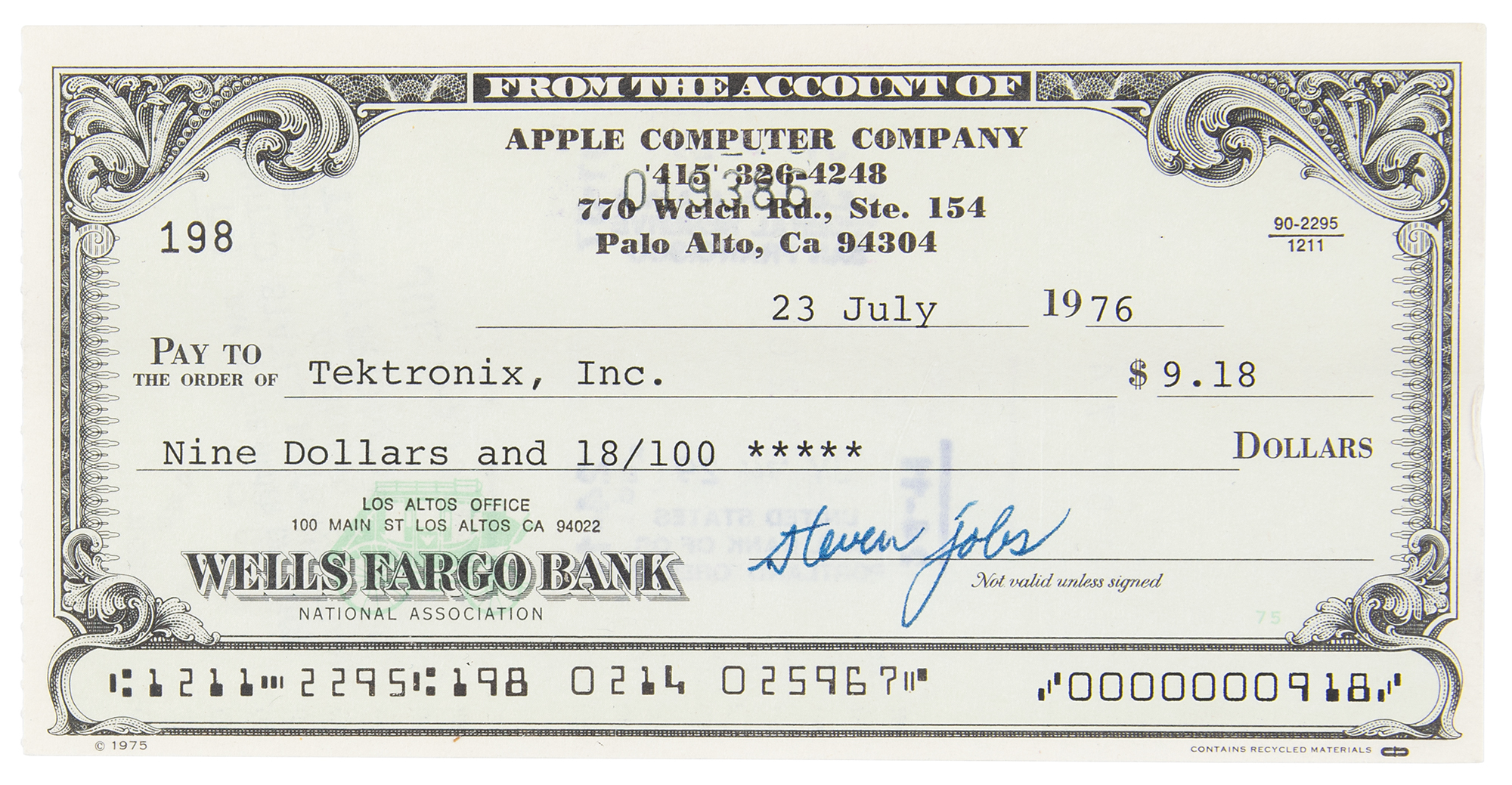 Photo courtesy of RR Auctions
We can only guess at what this was for. Our previous post Tektronix Oscilloscope Shown In Steve Jobs Garage indicates he owned a Type 547 oscilloscope. The 547 was last produced in 1974, so was still a relevant oscilloscope to be used in design. Maybe he needed a couple of replacement tubes ...