This November 10, 1978 TekWeek article features news of the proposed Vancouver site.
This April 23, 1981 TekWeek features an article on the building and plans for Vancouver. Click on the image to view the PDF.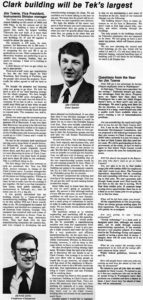 The Vancouver plant was closed in 1990. If you have information to share on Vancouver please contact the museum.