vintageTEK Museum Releases Replaceable Parts Registry (RPR) For Collectors
December 8, 2018 Update
We have scanned and uploaded the RPR for 670- (PCB Assemblies), 311- (Variable Resistors), and -067 (Calibration Fixtures).  This represents over 3800 pages scanned in total and given to the Tektronix collector community.
October 3, 2018 Update
We have scanned and uploaded the RPR for 151- (Transistors).
Original Post
This is great news for Tektronix collectors and restorers.  We have worked with Tektronix to obtain a release for the Replacement Parts Registry (RPR).  Our RPR is from 1986 and is quite extensive.
The RPR is a reverse lookup of part numbers and what instruments they were used in.  Other instruments are typically the only source for Tek-made components and we have scanned the most needed categories of 120- (Transformers), 154- (Vacuum Tubes, i.e. CRTs), and 155- (Tek-Made ICs).  Here is a sample from the RPR for a 154-0478-02 P7 CRT showing the instruments it was used in.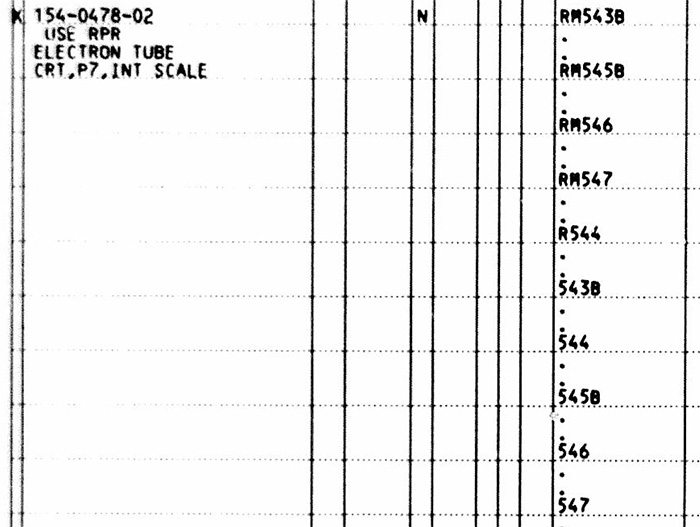 These files are now hosted on tekwiki.org.